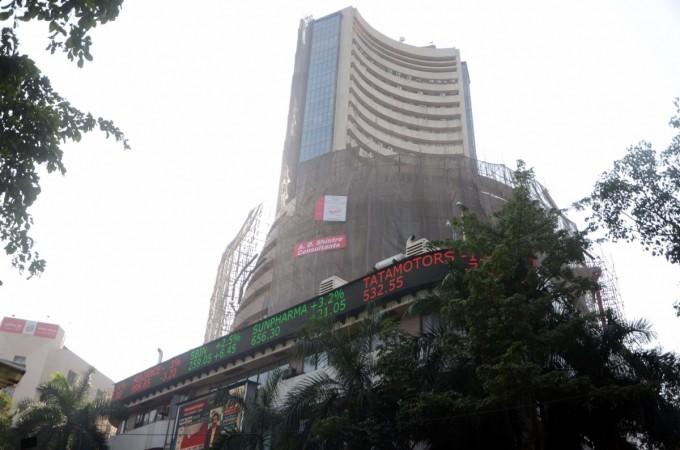 Infosys, TCS and Wipro ended with losses while mid-cap IT stocks Tech Mahindra and Mindtree closed with gains on Friday, on a day that buzzed with Wipro reportedly "hundreds of employees" citing bad performance.
Infosys closed at Rs 924, Wipro at Rs 493 and TCS at Rs 2,311 while Tech Mahindra ended 1.45 percent higher at Rs 427 and Mindtree up 1.64 percent higher at Rs 450. The BSE Sensex closed 57 points lower at 29,365.
It may be recalled that the three companies, among the top sponsors of H-1 B visas issued by the US government, are facing multiple headwinds and have slowed down hiring over the past few quarters, as reflected in their net addition numbers.
For fiscal 2018, the overall visa applications fell 16 percent to 1,99,000 as compared to 2,36,000 for the previous fiscal, according to the US Citizenship and Immigration Services. The overall number of H-1 B visas is 85,000.
Infosys, TCS and Wipro were among the top five sponsors of H-1B visa applications for fiscal 2017 amid the protectionist stance of the US, although the company-wise applications have fallen for all the three firms over the previous fiscal year, the steepest being for Infosys.
The number of applications by Infosys are down by 7,884, or 23.68 percent, to 25,405 in 2017 from 33,289 last year, while the fall is 20.65 percent for TCS to 13,134 (16,553 in 2016).
For Wipro, which reportedly sacked "hundreds" of employees this month, the decline is 13.06 percent to 10,607 from 12,201 in the previous year.
Statistics put out by Myvisajobs.com showed that other companies in the top 10 sponsors include Capgemini, IBM, Accenture and Cognizant Technology Solutions (CTS).
US president Donald Trump on Tuesday signed an executive order "Buy American, Hire American" that aims to give preference to American goods and more jobs to Americans, directly impacting prospects of Indian IT software services companies like Infosys, Wipro, TCS and Tech Mahindra by the tightening of norms for issuing H-1B visas.
The statistics also show an increase in the average salary by the respective Indian companies between 2016 and 2017, with the maximum being $81,705 for Infosys this year, though it is still lower than the salary paid by Capgemini and Accenture. The average salary for TCS is $76,099 this year while it is slightly lower at $72,720 for Wipro.