Wipro chairman Azim Premji took home $121,853 (about Rs 79 lakh) as salary in FY2017, which is about 63 percent lesser than what he earned in FY16. In the previous fiscal year, Premji's salary amounted to $3,27,993 (about Rs 2.17 crore,) and this time the drop could be due to the chairman not being paid commission.
Premji's package comprises $66,464 in salary and allowances and $41,742 (others) and $13,647 in long-term compensation, which brings the total to $121,853 for FY2017, as per documents with the US Securities and Exchange Commission (SEC).
"Azim H Premji is entitled to a commission at the rate of 0.5 percent on incremental net profits of Wipro for the fiscal 2017 over the previous year... For the year ended 31 March, 2017, commission paid to Azim H Premji is INR Nil," the document said, according to the Press Trust of India.
However, the document did mention that all the other executives in the firm received a variable payout based on the performance of the brand as a whole as well as individually.
While Premji's pay saw such a huge decline, CEO Abidali Neemuchwala's salary saw a hike of about 16 percent. He took home $2.09 million during 2016-17, which included $800,000 in salary, $150,244 in commission, $1.13 million in allowances and $9,014 in other benefits.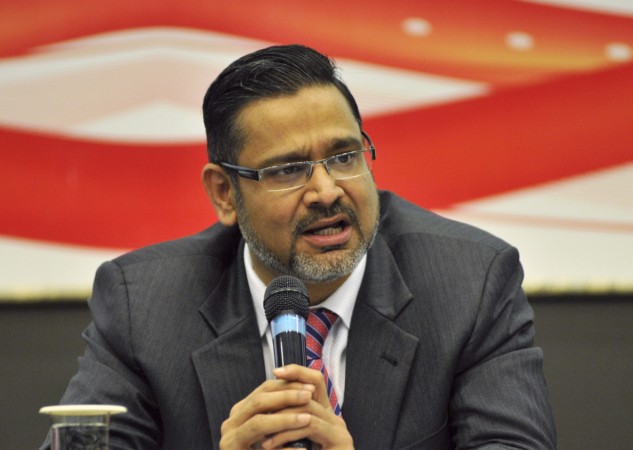 Not just Wipro's Neemuchwala, executive managers of Tata Consultancy Services are also said to have received a pay hike of about 31 percent, while other employees of the firm received a hike of about 10 percent.
N Chandrasekaran, who was the CEO and MD of TCS until February this year, earned Rs 30 crore in 2016-17, around 83 percent (Rs 25 crore) of which was a commission, according to the 2017 annual report of the company. The rest came in the form of basic salary (Rs 2.4 crore) and perquisites (Rs 2.7 crore), the Economic Times reported.
Rajesh Gopinath, who replaced Chandrasekaran as the CEO of TCS after the latter was appointed as chief of Group's holding company, earned Rs 6.2 crore last fiscal. Suprakash Mukhopadhyay, global treasury head and company secretary, and executive director Aarti Subramanian are also said to have gotten a hike of over 30 percent.
However, amid the economic slowdown and layoffs that have of late made news, Infosys co-founder Narayana Murthy believes that senior executives should take salary cuts so that job losses are minimised.
"We have gone through these troughs in business several times, there is no need for us to become extremely anxious. It is possible to protect jobs of youngsters if seniors make minor adjustments, like senior people taking salary cuts based on disposable income," he said in an interview with ET Now. Infosys CEO Vishal Sikka too took a huge salary cut of about 67 percent in FY 2017.