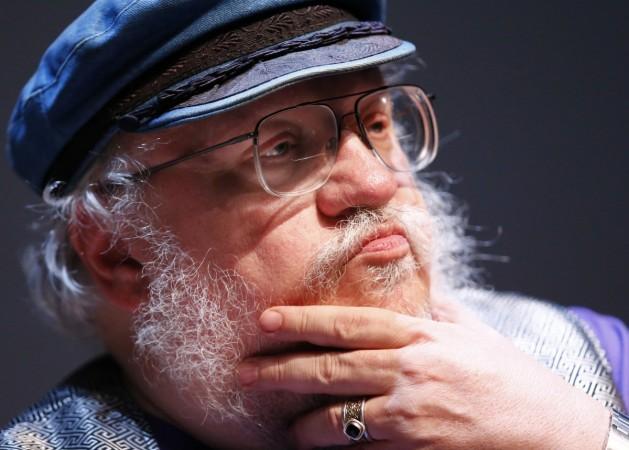 Much-awaited novel in "A Song of Fire and Ice" series "The Winds of Winter", has created much anticipation about its storyline. However, the release date of George R.R.Martin's novel is yet to be confirmed.
The synopsis of the forthcoming instalment has been posted on Martin's website, which has amped the expectations of the fans.
The synopsis called "Mercy," charts the story of an actor named Mercy who works with a theatre group. She assists the actor with costumes and later allures a Westerosi guardsman. She stabs him to death and it is revealed that she is Arya. The man who Arya kills is Rafford. She drags him to the canal and leaves the rest of the work to eels.
"The Winds of Winter" will also address some of the issues, which remained untouched in the previous instalment, "A Dance with Dragons," reported iSchool Guide. An epic battle sequence was omitted and some of the characters were also left undefined. It has been reported that Martin plans to resolve some of the character plotlines in the first few chapters of "The Winds of Winter."
"There were a lot of cliffhangers at the end of A Dance with Dragons. Those will be resolved very early. I'm going to open with the two big battles that I was building up to, the battle in the ice and the battle at Meereen—the battle of Slaver's Bay. And then take it from there," Martin told Smarter Travel about "The Winds of Winter."
Two chapters of "The Winds of Winter" have already been released. One of them has been posted on the Martin's official website, whereas the other has been featured in the paperback edition of "A Dance with Dragons."
"The Winds of Winter" is rumoured to hit the bookshelves in 2016. The complete synopsis can be read here.