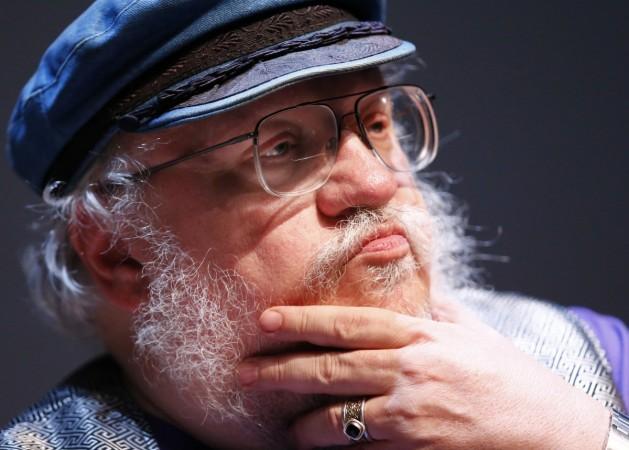 "The Winds of Winter's" author George R.R. Martin has reportedly debunked a fan theory about Benjen Stark. Reddit user Honey Bird went to Cushing Library and posted his findings of the character on the social media website.
Warning: Spoilers Ahead
He based his theory on the original manuscript of "A Dance with the Dragons" and suggested that Coldhands can be resurrected as Stark in "The Winds of Winter". Coldhands appeared in the book "A Storm of Sword" where he went beyond The Wall.
The Redditor posted piece of communication between Martin and editor Anne Groell. One of the questions asked by Groell in the pictures posted by Honey Bird is about Coldhands. "Is this Benjen? I think it's Benjen.... And does Bran never recognize him because he never sees his face fully?" reads the communication according to iDigital Times.
However, Martin replied to Groell's question in the negative hinting that Coldhands is not Stark. This has given rise to new fan theories and it now being thought that if not Coldhands, then Dunk from Martin's "Tales of Dunk and Egg", can be Stark. However, there is no confirmation on these theories and fans will have to wait for the book's release.
Meanwhile, the release date of "The Winds of Winter" is still unknown. "The Winds of Winter" is the forthcoming sixth novel in "A Song of Ice and Fire's" series. The last book "A Dance with the Dragons", reportedly did not define storylines of several characters and it is being understood that Martin will resolve the issue in "The Winds of Winter". The author also omitted a battle sequence from his last book.
"I'm going to open with the big battles that I was building up to, the battle in the ice and the battle at Meereen—the battle of Slaver's Bay. And then take it from there," the author said in his previous interview to Smarter Travel.