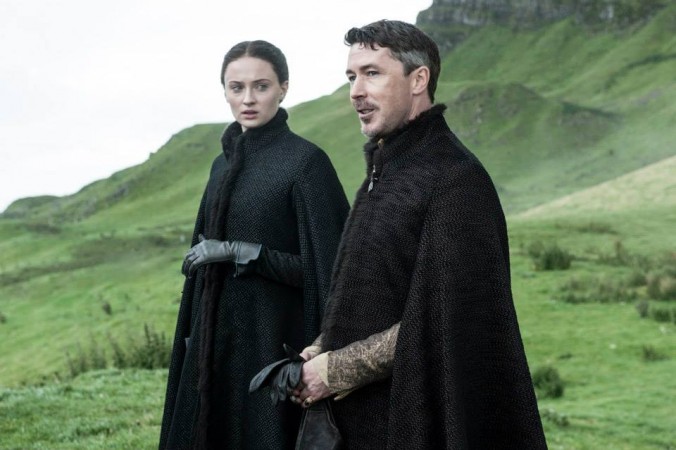 Author George R. R. Martin hopes to release "Winds of Winter" sometime in 2016, much before the sixth season of "Game of Thrones" airs.
The fifth season started airing this month, and the show will end its season sometime in June. The sixth season is expected to air sometime in April 2016, and if Martin keeps his word, fans will be able to lay their hands on the sixth instalment in the "A Song of Ice and Fire" series by the beginning of the year.
Meanwhile, the fifth season of HBO's "Game of Thrones" has varied from Martin's books so drastically that book readers are at a loss of what's in store for major characters. As Martin revealed in an earlier interview, some of the characters that are still alive in the books will be killed on the show, and the storylines of some other characters have been given new directions.
But what has upset some fans is that the current season of "Game of Thrones" has spoiled "Winds of Winter" for book readers. For instance, the previous episode of the television series saw Jaime Lannister going to Dorne to save, Myrcella, his daughter. Jaime hasn't done that yet in the books.
Also, in the books Sansa is still in the Vale. But on the television series she has travelled back North and is set to be married to Ramsay Bolton.
As for the release date of "Winds of Winter," Martin is yet to confirm a date. But he is so committed to not disappointing fans for long that he has reportedly turned down two major conventions, and is also said to be limiting the number of interviews and public appearances.
"I wish it was out now. Maybe I'm being overly optimistic about how quickly I can finish. But I canceled two convention appearances, I'm turning down a lot more interviews -- anything I can do to clear my decks and get this done," Martin told Entertainment Weekly early this month.
Martin also piqued the curiosity of fans by stating that he has come up with an interesting plot twist involving a long-time character that's going to drive fans crazy.
"This is going to drive your readers crazy," he teased, "but I love it. I'm still weighing whether to go that direction or not. It's a great twist. It's easy to do things that are shocking or unexpected, but they have to grow out of characters. They have to grow out of situations."
Martin said that the shocking twist will involve three of four characters, and that fans of "Game of Thrones" television series will also be surprised.