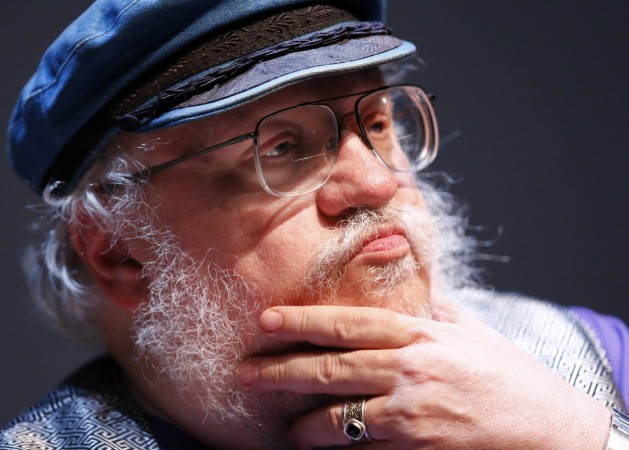 George R R Martin is deeply saddened by Tuesday's election result, and it looks like he does not believe the country will make great progress under Donald Trump's leadership.
Taking to his blog shortly after it was announced that Trump would be the 45th President of the US, Martin wrote that the 70-year-old businessman would become the worst president in American history.
"There are really no words for how I feel this morning. America has spoken. I really thought we were better than this. Guess not," the 68-year-old author wrote in a post titled "President P**ygrabber."
"Trump was the least qualified candidate ever nominated by a major party for the presidency. Come January, he will become the worst president in American history, and a dangerously unstable player on the world stage," he added.
"Over the next four years, our problems are going to get much, much worse," Martin concluded. "Winter is coming. I told you so."
Martin is the successful author of the A Song of Ice and Fire series, which is the source material for the Game of Thrones television series. In an earlier blog post, Martin had warned his fans to think twice before voting for Trump, saying there hasn't been a worse presidential candidate that the Republican nominee. "In my lifetime, there has never been a presidential candidate more unfit to lead this nation," he wrote in his blog, Not A Blog. "You don't need to like Hillary. You don't need to listen to what Hillary says about Trump, or what I say about Trump. You just need to listen to Trump. If you can do that, and still consider voting for him… well…"