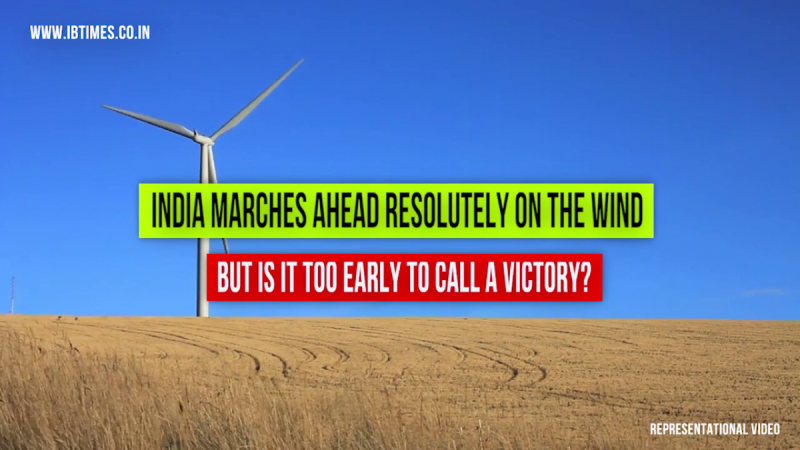 Following tax benefits to new projects coming up in the wind power sector drying up, tariffs plunging to new lows after introduction of competitive bidding, and demand from states remaining bleak, a number of wind power producers are putting up their assets for sale, said a report in financial daily Business Standard (BS) on Monday.
Projects with capacities totalling 3,000 megawatts (Mw) and worth Rs 15,000 crore are on sale in seven states, the BS report said. Most of these assets are owned by non-energy companies, which earlier received significant accelerated depreciation (AD) tax benefit under the Income Tax Act.
The Goods and Services Tax (GST) implemented from July 1 has added to the woes of some wind power generators. The Tamil Nadu textile industry owns close to 1,000-Mw capacity of wind power units. Industry sources said the textile sector in the state had taken a hit due to new GST rates.
Another 700 Mw of projects are on sale in Tamil Nadu, followed by Maharashtra with 400 Mw, 100 Mw each in Gujarat, Madhya Pradesh and Karnataka, and 300 Mw in Rajasthan.
In the last Union Budget, the government had announced the capping of the AD tax benefit at 40 per cent effective April 1, 2017, and scrapping it from the next financial year. It was 80 per cent earlier. Also, the GBI of 50 paise per unit to wind power producers ceased to exist from March 31, 2017.
"While the Indian government is giving a hard push to the growth of the renewable energy sector, the state governments seem to working in the opposite direction. Frequent grid curtailments on high wind days to delayed payments up to 18 months in Maharashtra, Rajasthan and Tamil Nadu are some of the examples," Animesh Damani, managing partner, Artha Energy Resources - a portfolio matching company for investors in the renewable sector, told Business Standard.
Damani said that more trouble is brewing for the wind power sector as state governments now want to renegotiate existing PPAs (power purchase agreements) and lower the tariff based on the price in recent auctions.
Discoms in Karnataka are believed to have sent a notice to cancel all PPAs to all wind turbine owners, Damani told BS. "In such a scenario, anyone invested into the wind energy sector is looking to sell their assets as the returns have diminished and the asset has become more of a liability," the report quoted him as saying.
Competitive bidding was introduced in the wind power sector with tariff falling to Rs 3.46 a unit in maiden auction in February, 2017. The sector worked under the 'feed-in-tariff' (FiT) regime till then, which means the power price would be in accordance with the cost of the project.