During the promotions of Logan, Hugh Jackman hinted that he would return as the Wolverine if there was an Avengers and X-Men crossover. But when the news of Walt Disney & Co acquiring 21st Century Fox news broke, giving way for the two worlds to collide, Jackman broke hearts by saying that he was no longer interested in returning as the character.
He said he was interested in watching the Avengers meet the Wolverine, but he did not want to be the one playing the role. Though he has backed out, Thor actor Chris Hemsworth is keen on trying his luck and attempting to bring Jackman as the Wolverine on screen.
Also Read: Sorry Thor, the world loves Wolverine Hugh Jackman more than Chris Hemsworth!
The actor, speaking to Screen Rant, said that he would want Thor and Wolverine to cross paths, expressing that he would face Jackman as the X-Men character.
"I mean, Wolverine, just because I love that character, you know what I mean? I just love Hugh Jackman. Unfortunately, he died in the last movie, didn't he?" he said.
Spoilers for those who haven't watched Logan yet (how could you not!): Jackman's iconic character dies in the end with his daughter X-23 aka Laura giving him a fitting and poetic funeral.
But death can be mended in the comic book world. In the comic books, Logan returns from his death and if it can happen in the comics, it can happen in the movies as well, right? And Hemsworth feels like he can bring Jackman to do the same on screen.
"We can bring him back to life," Hemsworth suggests. "Now that you've informed me that it's a possibility I'm going to get on the one phone and try to coax him over or convince him and see if he has one more in him."
Will the Aussie star convince The Greatest Showman? Only time can tell. Meanwhile, Hemsworth is excited to interact with other X-Men characters as well.
"I hope they get to do it because contractually a lot of us have now kind of done our run (referring to his contract ending with MCU). But to interact... and I've said that a while ago about, 'Imagine interacting with Wolverine or all the different characters from X-Men'... [Deadpool and Thor] would be pretty cool," he said.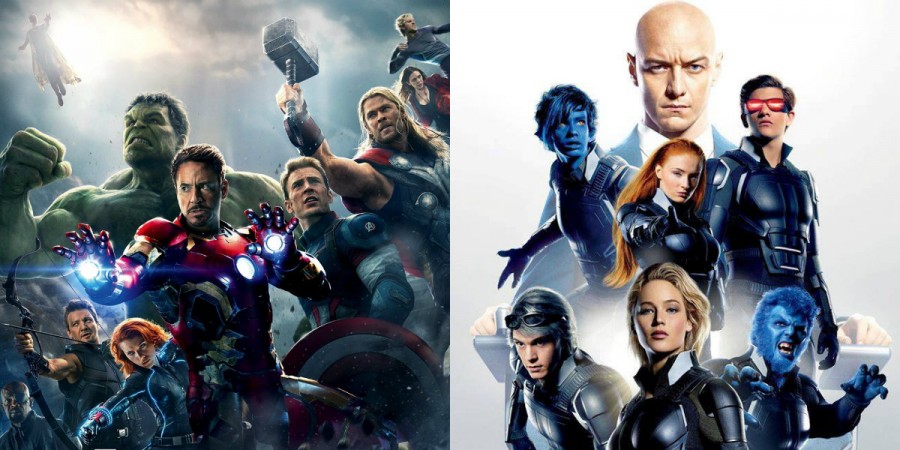 "The most exciting thing about Avengers was just being on set as Thor with the Guardians, or... I was as much a fan to see that kick off as anyone else," he added.
Recently, Hemsworth also said that he would like to continue his run as Thor post Avengers 4 hoping his contract renews. We share the same thoughts, Chris!
Hemsworth, who was recently seen losing one eye in Thor: Ragnarok, will return as the mighty superhero in Avengers: Infinity War on May 4 to join Guardians of the Galaxy and other Avengers.