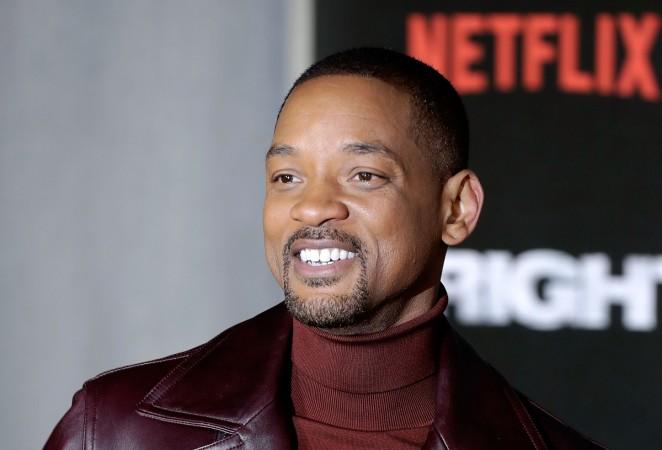 You ever been so excited and sad, both at the same time?
Well, if you're a fan of the Aladdin then you sure should feel excited. Because after so many years Disney has finally decided to bring back the most loved character on the big screen the Hollywood way. But if you see genie, we don't think your excitement will remain constant.
Walt Disney had unveiled the first photos of Will Smith's genie back in December. Now that the trailer has come out, we are spellbound that the creators have decided to keep him – Blue!
Now, true that Joe Grant's visualisation of genie in the comics did not even create doubt in our mind when we saw him blue. Mostly, because our innocent minds had self-explained it to be magic and that he is just a soul in human form.
Now cut to the 2019 release, the moment you see Will Smith coming out of his lamp it looks Will Smith, who has been coloured blue is coming out and not a genie. How hard can the sight of a blue Will Smith hurt? Very much!
Ever since the trailer was first showcased in 61st Grammy awards, Twitter has been exploding with negative reviews about the genie. Memes with Will's face as genie have already started flooding. And here is where the problem lies.
Will Smith as an actor is no doubt great. He has shown his acting skills in a wide variety of movies. But somewhere down the line, his characterisations of movie roles have not evolved. This is in reference to those smart, tongue-in-cheek characters, like the one in Men In Black as Agent J and 'The Fresh Prince of Bel-Air.' Both seem to have one common underlining factor. From their behaviour to their antics, both of them feel the same.
Now, when you look at Will Smith's genie it feels like it is Will Smith talking. And it looks like him too, Buffy who has a chiselled body. The genie that became an icon with Robin William's voice, talks like a cool Afro-American. This genie never talked like that!
And going by the way everyone is reacting to the genie's photo, it seems like 2019 has already found it's the new meme.