Massaging the players' egos, it would seem, is the primary job of the India cricket team coach, if the manner in which Anil Kumble had to step down is anything to go by. Ok, that might be a little harsh, because a lot more went down behind the scenes than was written and Kumble certainly isn't the sacrificial lamb that everyone has made him look. But, it is obvious there is no place in the support staff for someone with strong opinions.
Which is why Ravi Shastri, the bindaas, easy-to-get-along-with personality was named as the new India coach. His man-management skills for players of the modern era are perfect.
However, along with Shastri, a couple of other interesting appointments were also announced by the BCCI late on Tuesday, with Zaheer Khan filling the bowling coach slot, while Rahul Dravid was roped in as a batting consultant on overseas tours.
Both those appointments make a lot of sense.
Zaheer has been linked with the bowling coach's job for a while now, with the BCCI, initially, suggesting the former India fast bowler was a little above their pay grade.
Dravid, who recently extended his stay as the India A and junior coach, is arguably the country's best ever batsman in overseas conditions. So the decision to bring him in to advice the current crop of players when they travel to South Africa and England makes all the sense in the world.
However, making sense and it actually working out are two different things, as the Virat Kohli-Anil Kumble fiasco showed. And having such superstars in the dressing room, as support staff, can be a double-edged sword.
While they command immediate respect – Zaheer is one of India's all-time best fast bowlers, while Dravid is a legend in world cricket, and then some – it doesn't mean that they suddenly become the leaders of the team, the ones who make all the decisions, lay down the rules.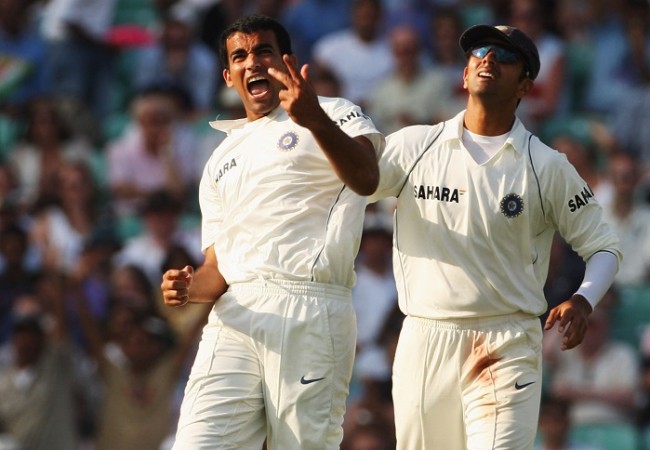 Kumble thought that was his domain after he was appointed head coach, and that proved to be his downfall.
In modern cricket, indeed modern sport, player power is ultimate, and if the players aren't happy, nothing will function. So, what Dravid and Zaheer need to be wary of is how they handle the players.
In an age where a player ego can be as brittle as the bones of a 95-year-old, you need to be careful about what you say, when you say and how you say it.
While Dravid and Zaheer are not the strong, opinionated personalities, that doesn't mean they will not have opinions. It will be about how they manage to get their messages across, without hurting the fickle egos of the players.
Any form of criticism, be that from the media, former players or even fans, is not always taken in the best manner by modern-day cricketers, so one can only hope they are open to advice/criticism from these greats of the game.
Dravid and Zaheer have been there and done everything there is to do, so, hopefully, the players take that on board, learn to listen and turn themselves into better cricketers.
If not, we could have another unnecessary fiasco on our hands.