If you need a bowler to help you bowl a team out on the final day of a Test match, the one you will throw the ball to first in international cricket is R Ashwin, the India off-spinner, who has made taking wickets, particularly in sub-continental conditions, look as easy as scoring runs in a video game.
The fact that he is the most potent bowler in world cricket at the moment, when conditions suit him, is without doubt. The problem with Ashwin, though, is that potency goes for a holiday when he starts wearing coloured clothes.
For India, in limited-overs cricket, Ashwin has looked more like a novice learning his trade than someone at the peak of his powers, bamboozling the batsmen with his variety, flight and guile.
When that ball turns white, Ashwin looks a little clueless, especially once the batsmen get on top of him and the fours, sixes and more start raining down. And that is in any conditions – be it in India or abroad.
As the Champions Trophy final showed, when the wicket is flat, Ashwin turns into a bowler that can be taken for plenty, and then some. All those variations, guile, flight and the rest vanish without a trace and the captain Virat Kohli is left scratching his head.
Now, in limited-overs cricket, very few bowlers are able to get on top of the batsmen – ODI and T20s are geared for the batsmen, and there is very little that the bowlers can do. Which is why, multi-dimensional cricketers are so important.
In Test cricket, Ashwin is a great all-rounder. He takes wickets by the bucketloads and is a really solid middle order batsman, as shown by the fact that he comes in ahead of Wriddhiman Saha, Hardik Pandya and Ravindra Jadeja in the most important format of the game.
However, in LOI cricket, Ashwin turns into a one-dimensional cricketer. His batting is not suited for someone who walks in at No.7 or lower. Usually, in ODI and T20 cricket, this is when you want a batsman who can score at well over run a ball and finish matches off and as good a batsman as Ashwin his – his timing is a sight to behold at times – he is not a finisher.
Also, Ashwin is not exactly the best fielder in the side. In fact, he is the kind of fielder the captain tries to hide. It isn't Ashwin's fault that he isn't a natural athlete, and there is very little he can do about it – he works hard on his fitness, so it is certainly not because of that – it just is what it is.
This is precisely why Jadeja keeps getting preferred over Ashwin, even if the left-armer has that same penchant to give away runs on a flat wicket.
Jadeja is a big-hitter with the bat and is India's best fielder, the kind of fielder who can change the course of a limited-overs game with his athleticism on the ground.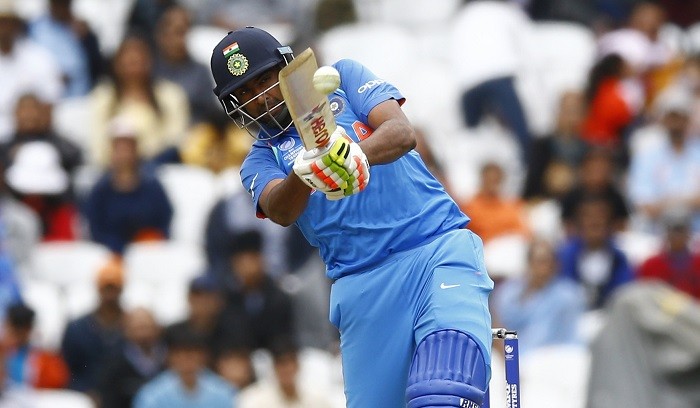 Multi-dimensional cricketers are the future of cricket, and unless you are ridiculously good with one part of your game – as Ashwin struggles to be in limited-overs cricket – you will find it difficult to stay in the side.
Add the fact that Kohli likes a wrist-spinner in the playing XI, it starts to look even more difficult for someone like Ashwin.
For the World Cup in 2019, where there might be a place for three spinners at the most – more likely to be two spinners – will the selectors find it justified to select Ashwin? Or will they go with wrist-spinners like Yuzvendra Chahal and Kuldeep Yadav along with Jadeja?
It really is a difficult decision to make and the only way Ashwin can convince everyone he belongs in white ball cricket is by performing on the field. So, being rested for these ODI and T20 series doesn't really help Ashwin's cause, while it also gives the likes of Chahal and Kuldeep to make a case for themselves.
Ashwin, who is now in England honing his long format skills in county cricket, needs to find his white ball mojo soon to make sure he becomes undroppable in the shorter formats of the game just like he is in Test match cricket.