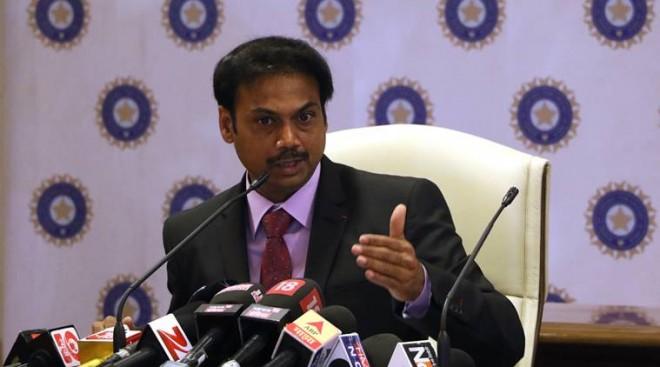 After the Supreme Court order, which gave more muscle to the Board of Control for Cricket in India, there is now no certainty over the fate of the selection committee.
Currently, the strength of the selection committee is three members, but after taking into consideration the views of the different stakeholders in Indian cricket, the apex court is understood to have upheld the need to bump up the number of selectors to five.
While this could be up for debates, it has left the immediate future of the existing MSK Prasad-led selection committee in the doldrums. Back when the Lodha Committee was ratified, the selection committee was clipped from five to three after it was made mandatory that the people entrusted with picking up teams should be former Test players.
What does the order say?
"Until the elections to the BCCI take place, the COA is empowered to consult with the Cricket Advisory Committee, comprising of reputed former international cricketers and to constitute a Committee of Selectors consistent with the criteria," the order says.
This could also mean that BCCI could wait for the end of the ongoing England Test series before they decide on the number of members in the selection committee.
"We have not to rush into things. The legal will be looking into the order. And we have to get the new constitution under TN society. It will take some time. As and when we get legal advice, we will decide. If we have to take urgent steps, we will do so," CoA member Diana Edulji told India Today.
The selection committee has already picked up the squad for the Test series in England and has to make a couple of more picks owing to injury concerns of Bhuvneshwar Kumar and Jasprit Bumrah. Hence, it will be interesting to see if they have the mandate to do so right until the end of the series.