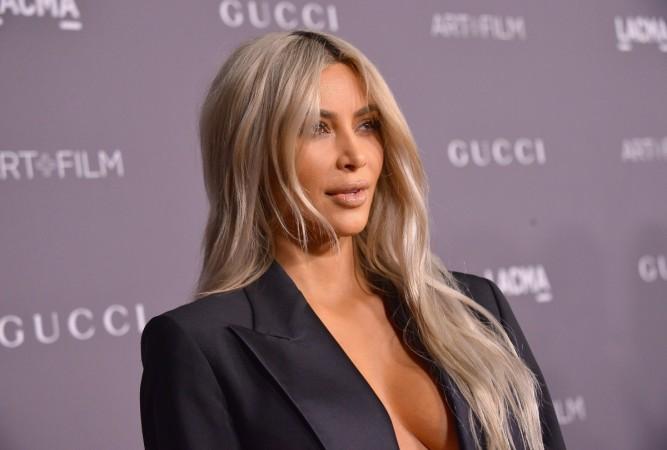 Kim Kardashian might go bald very soon for coloring her hair so often, claimed a report. But Gossip Cop was quick to debunk the rumor saying there was no such issue with Kim K's hair.
According to National Enquirer, the Keeping Up With The Kardashian star has been suffering from hair loss problem as she colors it so often. The mother-of-three has recently dyed her hair in pink from platinum blue and now she is back to brunette again.
Using this as a reference, one insider told the tabloid, "The result is her hair has become brittle and is falling out in clumps."
The insider further claimed that the reality star has been extremely worried about her thinning locks. "Her hairdresser has warned her to stop using harsh bleaches or risk going bald. Kim's in a real panic because her hair is her crowning glory," the source told the publication.
Gossip Cop has rubbished the entire report.
Kim K drew a lot of flak for dyeing her hair to pink last month and many social media users felt that she was wearing a wig.
In response, she took to Instagram to share a video along with a message, "This is my hair. There is no wig." The reality star also named of a treatment called Olaplex 3 that she follows "to strengthen" her hair.
Not only this, there are more reasons to prove that the aforementioned claim made by the tabloid was untrue.
Kardashian's stylist Chris Appleton recently revealed a secret behind the process of dyeing his client's hair. Speaking to E! News, he said that he only uses "the right shampoo" to maintain the healthy hair.