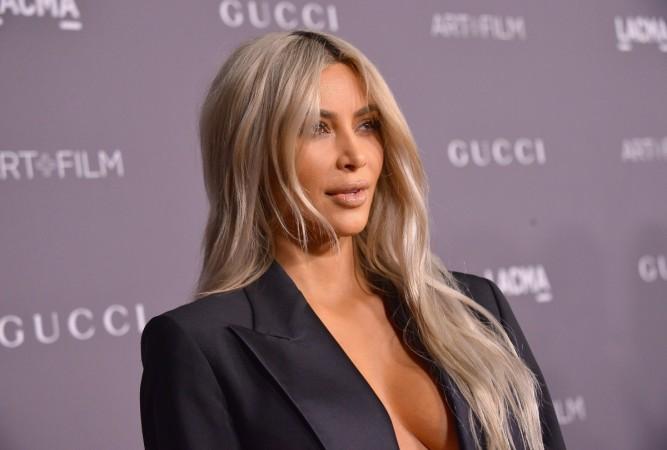 It looks like the Kardashians are jinxed for Vogue India. The magazine has found itself in the soup again after Kim Kardashian featured on the cover of Vogue India magazine. The reality star attempted to woo Indian readers with her gorgeous curves and Indian avatar but the crowd are left unimpressed.
Several pointed out that Kim wasn't the ideal choice for the magazine's March issue. "We have so many GORGEOUS Indian women who could be on the cover of Vogue India but you put Kim Kardashian on there. In 2018. If Vogue India wanted to feature an American celebrity, any of these women would be awesome: Rihanna, Mindy Kaling [and] the cast of Black Panther... The list is literally endless," said a Twitter user.
"When will Vogue India ever learn that Indians, especially young Indian girls, want to see more faces that they can relate to? We see enough of the Kardashians/Jenners around the world. Why not use Indian models?" asked another Twitter user.
Here are a few more reactions:
why would Vogue India put Kim Kardashian on their cover when Deepika Padukone is alive and well

— swat (@champagneswathi) February 27, 2018
so many pretty Indian models out there and Vogue India somehow chooses kendall jenner and kim kardashian for their covers. How hard is it to have Indian women represent Indian culture.

— n (@nxvyaa) February 27, 2018
I don't understand
There is so much of Desi girls in India to fit to be the Vogue India
And they still chose Kim Kardashian.
I mean I don't have any hatred or anything for Kim Kardashian
Is just tht ITS VOGUE INDIA
THEY SHOULD CHOOSE INDIANS TO GIVE THEM OPPORTUNITY ?

— P ? (@pavitra_98) February 27, 2018
While many have criticised the choice of celebrity for the issue, a few have defended the magazine.
They use Indian models on their covers every damn month and they decide to use Kim kardashian for ONE month and people start crying ???? Lol I think she looks amazing ??‍♀️https://t.co/KXhGE2KSsl

— Radha (@radhapx) February 27, 2018
Vogue India witnessed a similar backlash last year when Kendall Jenner appeared on the magazine's May 2017 cover with Bollywood actor Sushant Singh Rajput. At the time, the magazine defended their decision of featuring the Jenner sister with the statement:
"In the last 10 years, Vogue India has had only 12 international covers, including Kendall Jenner, in 2017. Therefore, statistically, 90 percent [sic] of our covers are Indian! And we are proud of that."
How are they going to defend Kim's issue this year? Fans will have to wait and watch. As for Kim, she took the opportunity to talk about Keeping Up with the Kardashians. "I thought I was just going to run my clothing store. I didn't think [the show] would go beyond season 1 or 2. And then as things were happening, my mom and I were so excited," she said.