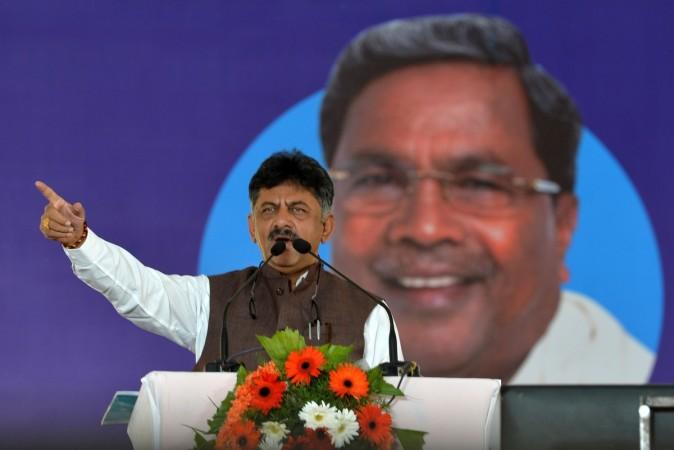 The power and muscle behind Karnataka Congress, DK Shivakumar from Kanakapura constituency, is the second richest politician in the state.
The 56-year old, who serves as the minister for irrigation in the HD Kumaraswamy cabinet, had declared his total assets to be worth Rs 840 crore while filing his nomination for the state elections in 2018. It saw an increase of more than Rs 600 crore from the 2013 elections.
The IT probe
The Income Tax (IT) department are on his back again and are planning to attach his properties after a raid was conducted at his house last week.
The IT officials had served DKS with summons asking him to appear before them. He was questioned for about three hours over some documents that were seized from his residence at Sadashiva Nagar, Bengaluru, and a flat in New Delhi's Safdarjung Road in 2017.
The department had also served similar notices to his brother and Congress MP DK Suresh and their mother. The probe has been going on since last year. But the IT officials are all set to seize his properties in connection with money laundering, tax evasion and several other activities.
Raids that unearthed Rs 300 crore
Earlier in August 2017, the IT sleuths had raided 39 locations linked with DKS after he gave a safe house for 43 Congress MLAs from Gujarat in luxury resort Eagleton Golf Resort in Bidadi, which is owned by his brother Suresh.
The sleuths had unearthed Rs 300 crore of undisclosed money from Shivakumar and his associates during the 2017 raids.
The corruption charges
DK Shivakumar and his family members have been linked to several cases of corruption including tax evasion, illegal mining and improper land distribution.
In 2015, the Karnataka High Court had issued notices to DKS and his family members and a few granite mining companies, after a Public Interest Litigation (PIL) was filed against them alleging their role in illegal mining activities in Kanakapura and Ramanagaram.
Shivakumar and his brother were accused of grabbing 66 acres of land in the alleged Shanthinagar housing society scam that was meant for the underprivileged and poor.
But, Shivakumar was given a clean chit by then cooperation minister HS Mahadev Prasad as there was no proof to establish his involvement in the scam.