Karnataka has been a breeding ground for politicians. And not just Kannadigas but, over the years, Keralites have also established a political stronghold with the likes of KJ George, NA Haris, UT Khader, P Anil Kumar and Renuka Vishwanathan.
The current government was formed in May 2018, with Janata Dal (Secular) leader HD Kumaraswamy as the Chief Minister on an alliance with Congress.
Kelachandra Joseph George
KJ George, the current minister for large and medium-size industry in the HDK cabinet, was born into a middle-class agricultural family in Kottayam, Kerala. His family shifted to Kodagu district in Karnataka back in the 1960s.
George started his political career in 1968 and has never looked back by assuming several posts in Congress. He moved to Bengaluru during the reign of Sanjay Gandhi and has risen to ministerial positions from his humble beginnings.
His fate changed in the early 1990s when then CM S Bangarappa made him the minister for urban developments.
Not just politics, but George has also established himself as a profound businessman. He owns many pristine plots in Bengaluru, has several commercial buildings and has tie-ups with the Embassy group.
A multi-millionaire with a high-end lifestyle, George has a palatial penthouse at Embassy Golf Links IT Park with world-class luxury amenities.
He is also known to be Congress leader and former CM Siddaramaiah's most trusted man.
In 2018, George had gifted the former CM a luxury SUV for his personal use.
Nalapad Ahmed Haris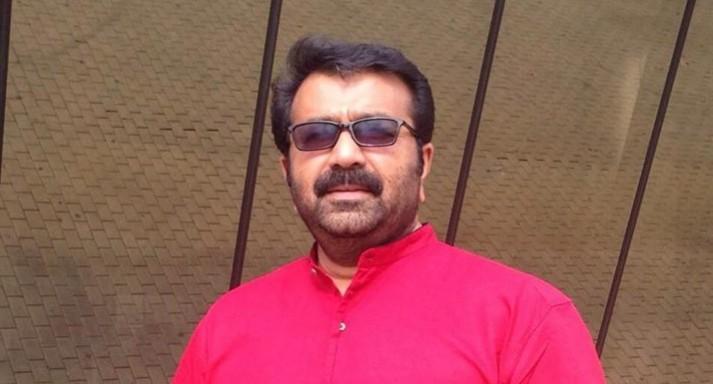 NA Haris is a prominent figure of the Karnataka Congress and Member of Legislative Assembly (MLA) from Shantinagar constituency. Apart from his political role, he is a businessman leading the Nalapad group of companies.
With his roots in Kasaragod district in Kerala, his father NA Mohammed had moved to Badhravati, Karnataka, in 1960. He then moved to Bengaluru and made connections with government officials which helped him undertake several construction projects. Consequently, NA Mohammed made good money, establishing himself in the hotel business and founded the Nalapad group of hotels.
Haris also joined his father's business in 1997 and diversified it into several ventures from hotels to an international school.
With his business connections, he got acquainted with KJ George and the then Chief Minister of Kerala, Oommen Chandy. Subsequently, Harris became their trusted aide, which helped him rise in politics.
NA Haris and his empire have been growing ever since.
UT Khader
Khader, also from Congress, represents the Mangaluru constituency of the Karnataka Legislative Assembly. He currently serves as the minister for Urban Development and Housing in the Karnataka cabinet.
He hails from one of the most prominent Muslim families in Mangaluru and is the son of former Congress MLA from Ullal constituency (now Mangaluru), the late UT Fareed.
He came into politics after his father's demise in 2007 and has been the undisputed Congress leader of Mangaluru.
During the 2018 Karnataka state elections, Khader was the only MLA from Congress to win the election in Dakshina Kannada (South Karnataka) and Udupi district.
He won the elections by a margin of 19,739 votes after defeating BJP candidate Santhosh. Khader has always maintained a low profile and is well known for his generosity.