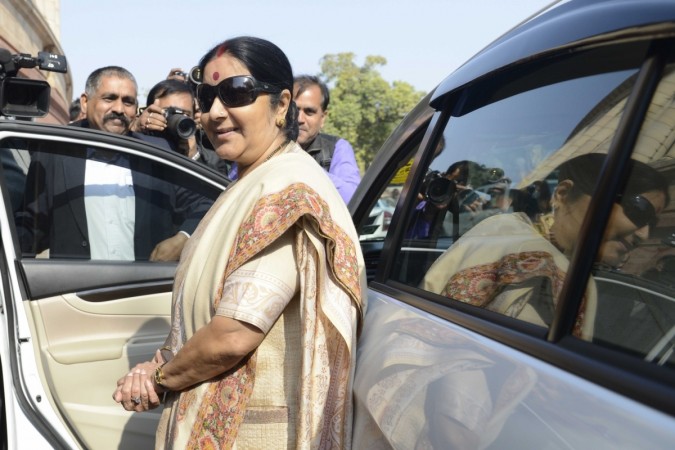 Union Minister for External Affairs Sushma Swaraj said in a briefing on Sunday that India could become a part of the Nuclear Suppliers' Group (NSG) as it was hopeful of being able to convince China in this regard. China has, over the past few months, repeatedly thwarted India's attempts to get into the elite group that aims to limit the trade of raw material, equipment and technology that could be converted into nuclear weapons.
Interestingly, the NSG, which currently has 48 members, was set up in response to India's testing of nuclear weapons in 1975 under the Indira Gandhi regime. India's bid to enter the group is expected to be discussed by the NSG members on Friday, June 24.
"I think a consensus is being made, and I don't think any country will break that consensus, and this time we will get the NSG membership," Swaraj said at the briefing. The U.S. has been a long-time supporter of India's bid to get into the NSG, but members like China have been opposing the move on the ground that India enjoys several of the benefits as NSG members, while not being a part of the group and also not being a signatory of the Non-Proliferation Treaty (NPT). In fact, China has also supported the bid of Pakistan to get into the NSG, while thwarting India's efforts.
However, the situation seems different this time, with India having garnered support from the likes of NSG members Switzerland and Mexico. In fact, Foreign Secretary S Jaishankar even visited Beijing on June 16-17 to get China's support for the bid, according to a report in the Times of India.
"China is not opposing India's NSG membership. China is speaking of the process for membership," said Sushma on Sunday. "Instead of speaking about a criteria, one should speak about our credentials. Our track record should be discussed. I have great satisfaction in saying that whatever commitments and undertakings we gave prior to receiving the (NSG) waiver in 2008, we have kept," she added.