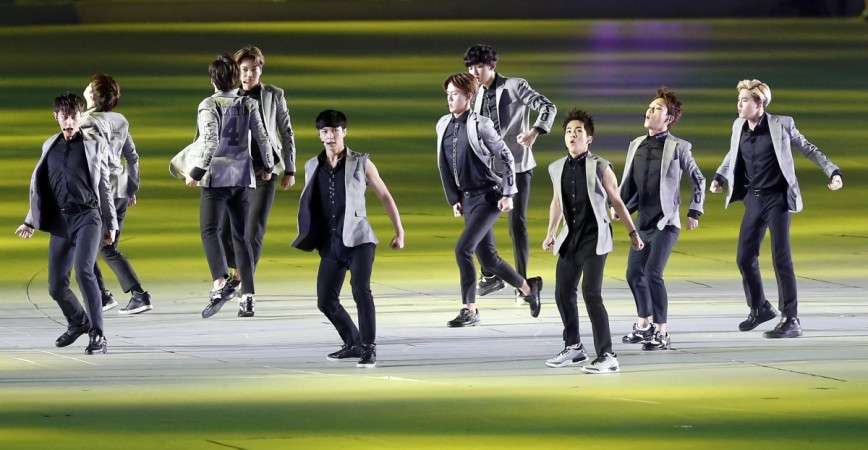 There are times when everyone faces stress and anxiety. For EXO member Chanyeol, this experience occurred during the filming of "Sugar Man," the Korean variety show on which he made a special appearance along with EXID.
The EXO member performed for the first time on TV and among the many firsts he's had, this was the most nerve-racking. Chanyeol, 23, reportedly said during the filming of "Sugar Man" that he was extremely nervous after stepping out of his comfort zone: rapping.
The "Growl" singer sang a duet with band member Chen and according to Soompi, music producer Black Eyed Pilseung was quite taken by Chanyeol's impressive singing skills.
The outlet quoted a producer of the show as saying, "Their tones are excellent. Chen's soft and sweet voice creates a beautiful harmony with Chanyeol's manly voice."
Admittedly, it wasn't just the producers of "Sugar Man," but Pilseung was mesmerised as well. The source added that the famed South Korean music producer reportedly had goose bumps after listening to Chanyeol.
The upcoming episode of "Sugar Man," including the two SM Entertainment bands will air at 10.50 p.m. KST on Wednesday, May 24, on JTBC. The show will be hosted by Yoo Hee Yeol.
Meanwhile, EXO member Kai's official Fan Union has pursued legal action against those spreading malicious rumours about Krystal's boyfriend. In a recent post on their website, the fan group alleged that they would charge people with defamation for spreading slander. Until now, Kai hasn't responded to his fans' plans.