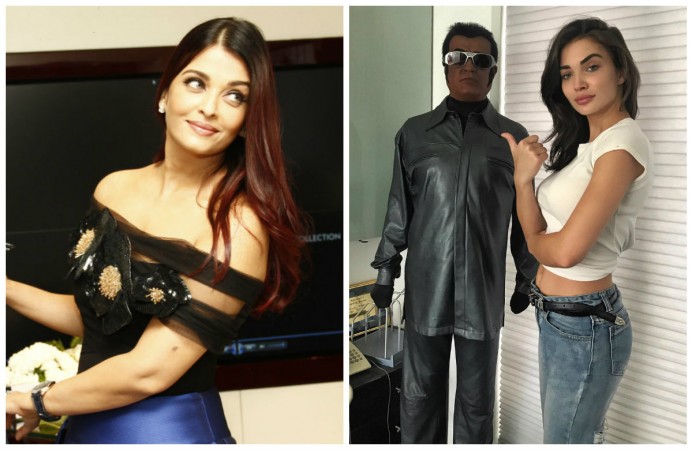 While the movie Robot had Aishwarya Rai Bachchan as the female lead, 2.0 features Amy Jackson. Many wondered why Aishwarya wasn't a part of the sequel. Well, the director has now answered the question.
In a recent media interaction, 2.0 director Shankar was asked why Aishwarya was replaced by Amy. He said that 2.0 has a completely different story and characters, and hence the former Miss World could not be a part of it. However, Shankar also stated that Aishwarya's character from Robot will find a mention in 2.0.
Starring Rajinikanth and Akshay Kumar, 2.0 has been made with a budget of around Rs 500 crore and is the most expensive Indian film ever made. It is the first Indian film to have been shot in 3D.
With such high stakes, a lot is being expected from the mega film. Although the trailer of 2.0 received a mixed response from viewers, there is a huge hype around it.
Advance booking of the movie has already started, and tickets are getting sold like hot cakes. It is being expected that 2.0 will set new opening box office records, and will unleash a storm at the ticket counters.
After the failure of Thugs of Hindostan, 2.0 is one film this year that can set the box office ringing. Although the storyline is not clear yet, it has big star cast, excellent visuals to pull off a major set of audience from all sides.
2.0 is set for release on November 29.