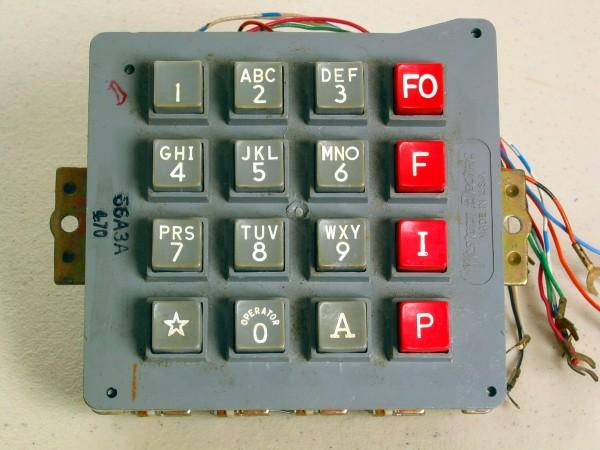 More than 30 U.S. companies, including tech giants such as Apple, Alphabet (Google), AT&T and Comcast, are joining a Federal Communication Commission (FCC ) task force to check the scourge of automated "Robocalls."
Robocalls -- automated pre-recorded telemarketing calls -- are problematic as scammers and identity thieves use the technology to target victims. One scammer for instance posed as an IRS agents to steal $26.5 million from people.
"Americans are fed up. Robocalls are a scourge. It's the number one complaint that we hear from consumers on a daily basis," U.S. Federal Communications Commission chief Tom Wheeler said.
Why can't Robocalls be stopped?
Despite the U.S. Federal Trade Commission establishing the national "Do Not Call Registry" in 2003, voice-over internet protocol (VoIP) technology made it cheap and easy for scammers operating outside the U.S. to make long-distance calls that appear to be coming from within the country.
Randall Stephenson, now the leader of the FCC strike force, was serving as the CEO of AT&T in June when he claimed AT&T couldn't block robocalls because it might inadvertently block a call from a hospital or other emergency service.
Who can fight the Robots?
One example is Aaron Foss, the founder of the robocall blocking company Nomorobo, who claims the company now blocks over 700,000 calls each day.
Nomorobo is able to do this as it maintains and provides mobile users with a constantly updated address book that labels known bad actors as "robocaller" and has customers hit the "ignore" button. The catch is they also maintain a 'whitelist' of emergency services, such as hospitals, to reduce the chances of urgent phone calls being blocked. Foss says less than one-10th of 1 percent of the calls it blocks are false positives.
Robocalls to fight Robocalls?
An unlikelier individual whose support could be enlisted by tech giants is Roger Anderson, who hopes to one day develop a robot to fight other robocalls.
"My dream is to disrupt autodialers. These are the robocallers that can dial 10,000 phone numbers a day and are able to detect if an answering service or human being answers the call," Roger Anderson was quoted saying to the New York Times.
After waging war against telemarketers who, although not as notorious as Robocallers, are still a menace to society, Anderson made his invention -- the Jolly Roger Telephone Company -- freely available to the public.
The telemarketing industry reportedly wastes tens of billions of dollars a year in time, and the National Association of Attorneys General says millions of Americans are defrauded by illicit telemarketers every year.
The U.S. Federal Trade Commission said it had in 2015 received 3.6 million complaints about unwanted telemarketer calls despite the public having many options such as availing the help of the Do Not Call Registry, spam call filters and apps like Truecaller.
So Anderson developed a robot that understands speech patterns and inflections, and uses pre-recorded lines in order to continually keep telemarketers engaged and the results are hilariously promising.
Some of the lines spoken by the robot include "I just woke up from a nap, I took some medicine and I'm really groggy. Can you go a little slower?" Sometimes it may interrupt the telemarketer to make smalltalk: "Do you drink coffee?" or "You sound like someone I went to high school with."
However the longer the conversation goes on, the more eccentric the robot becomes. In one sequence, the robot tells the telemarketer a bee landed on his arm, and asks the telemarketer to keep talking as he focuses on the bee. One can only hope Anderson fulfils his dream -- to annoy annoying robots.