In the upcoming Netflix series The Defenders, four Marvel superheroes are set to unite to save the New York city while battling against Sigourney Weaver's villainous character. The series features Daredevil (Charlie Cox), Jessica Jones (Krysten Ritter), Luke Cage (Mike Colter), and Iron Fist (Finn Jones).
Also read: Marvel's The Defenders review round-up: It's pretty satisfying
As all the aforementioned heros' solo journeys have already been witnessed by the fans in their individual series, The Defenders will be exciting for the fans because four of them will team up against a common rival.
At the end of Daredevil season 2, fans have witnessed the failure of Matt Murdoch aka Daredevil. And, it seems like Murdoch does not want to pull off the Daredevil costume anymore following his struggle in Daredevil season 2. He fought for everything but still his girlfriend Elektra died. And, a recent clip of The Defenders revealed that Matt is still mourning for Elektra. So it is sensible if he does not want to don his suit again.
Meanwhile, actor Charlie Cox explained the reason himself during the round table at San Diego Comic Con, "At the end of Daredevil Season 2, everyone failed. Matt failed, and the consequences were devastating. Six or so months have passed, and he's had to completely reevaluate everything that he believes, everything that he does."
"And he's decided to hang up the suit, as it were. He's focusing all of his energies on being a pro bono lawyer. And I don't think he has any interest, really, in being Daredevil anymore."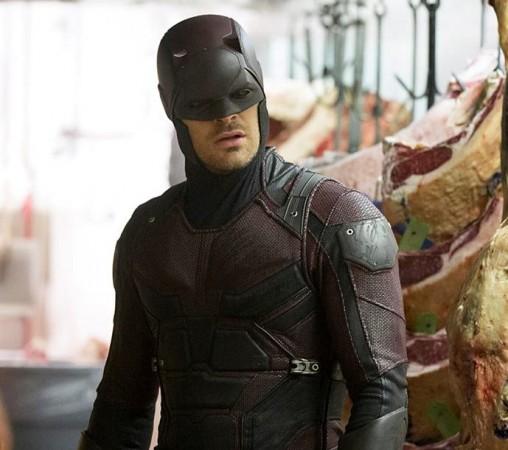 Charlie Cox's life is quite akin to DC's Superman. He pretends to be blind, acts to justify his untruthfulness. While Cinema Blend asked Cox that whether Matt Murdoch is going to don his signature maroon costume, he was quoted saying, "Of course, what we know about Matt is it's like a drug to him, and I think whenever Matt is not doing that, his life becomes increasingly uncomfortable. Because really, Matt Murdock is the lie with DD. He pretends to be blind".
"He pretends to use a cane. he pretends to find things with his hands. He's living a lie as Matt Murdock."
But there is one thing that Charlie Cox loves about the superhero, as he said, "DD is the authentic one. I don't know how much it would take in order for him to break, but happily for him -- or unhappily for him -- it's a disaster. And so he finds himself in a whirlwind of trouble with these other guys, and he needs to step up to the plate."
Marvel's The Defenders will arrive on Netflix on August 18, 2017.