Former India captain Rahul Dravid has said that the reason why the Indian batsmen struggle in overseas conditions is due to the lack of red-ball practice. He also believes that the extended hours of practice with the white ball has made the team very good in that format and has also made the bench strength more rounded.
"Work constantly needs to happen. It is not a one-time thing or a two-year thing," Dravid told The Week when asked about India's batting form in Test cricket on overseas conditions.
There needs to be more opportunities every year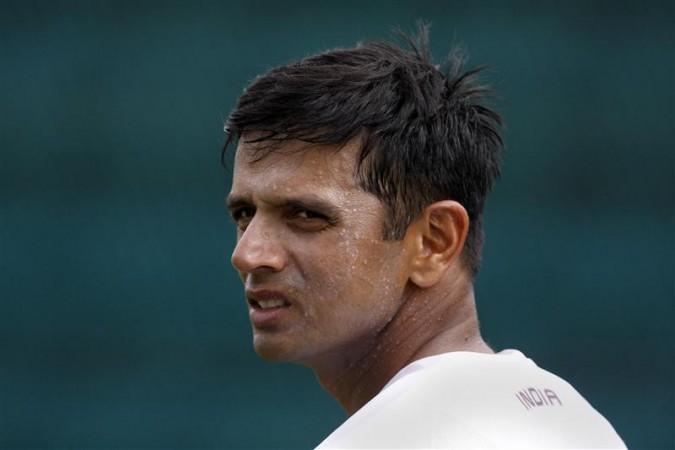 "I think it is important to tighten the process or programme that exists at U-19 and A team levels. Make it more robust. Make sure there are opportunities every year," he added.
Dravid, who is the coach of the India A and India under-19 teams believes that the work in red-ball cricket is still in process and that India does have the talent and backup, but a lot of work needs to be done with the players, who constantly juggle between three formats.
Speaking about his own time and playing career, Dravid said that he benefitted from playing a lot more first-class games.
"I benefitted hugely from having proper first-class games. Maybe schedules have changed and things are more complicated, but there is no doubt that a couple of first-class games before any Test tour is only going to help. I found this 14 playing 14 [rotation system] started happening towards the end of my career. I did not like those games as a player," he reflected.
Identifying the biggest hurdle for the batsmen, Dravid said that the ability to play on seam-friendly tracks which assist the bowlers remains the biggest challenge as the current crop believes more in going after the bowlers which has an effect on their defensive temperament.
"If you view it from the prism of batting time, being able to get through challenging times and being able to play on tracks on which seam or spin is more, then maybe batsmanship has declined a little bit. Players now have to juggle between three formats and may not be getting to have as much red ball time and conditions," he said.