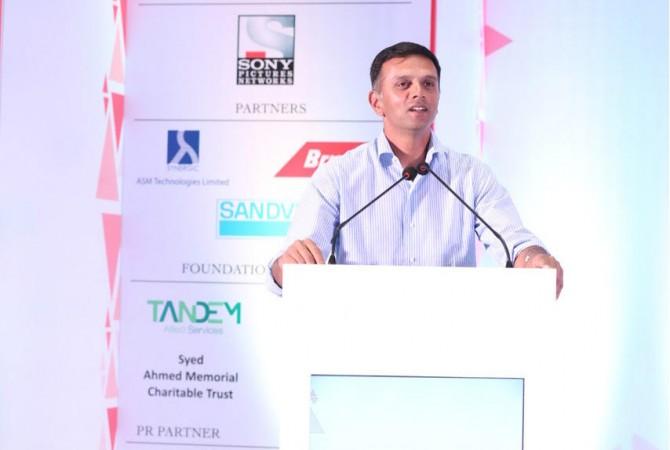 India U-19 coach Rahul Dravid has requested cricket boards from across the world to offer visiting teams practice matches and that other boards should reciprocate the same when they tour the country.
In an interview with Cricketnext.com, the former Indian batsman said that he benefited greatly from playing first-class cricket on tours and that teams seem to play lesser first-class cricket, which affects their performance while playing abroad.
"It's like anything else, it has to be reciprocal, you have to work with other boards because nobody wants to see one-sided overseas results; you want to see close, exciting Test matches. I benefited a lot from it in my career, playing solid first-class matches when I first started. When we went on tours it was a done thing that you practice and play first-class cricket," said Dravid.
The current Indian U-19 coach said that teams are playing fewer first-class matches, which is not ideal preparation, "It seems to happen less and less nowadays, and not only India, it's less and less for every country. Because of the kind of schedules and the reluctance of first-class teams now to put their best players out for visiting teams, as probably was in the past, because first-class teams are playing a lot more cricket."
Dravid said that India must play practice matches in the Australian tour, which happens later this year, and that the BCCI must reciprocate and offer the Australian team first-class matches when they travel to India.
Following the Asia Cup, West Indies travel to India for 2 Tests, 5 ODIs and 3 T20 matches, after which India tour Australia and New Zealand. India will play 3 T20 matches, 4 Tests and 3 ODIs in Australia, followed by 5 ODIs and 3 T20 matches against New Zealand.