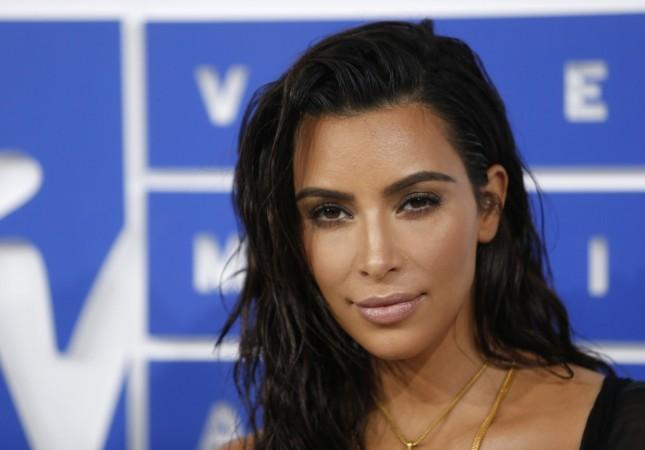 The French police is struggling to find those responsible for stealing reality star Kim Kardashian's jewellery worth $10 million. According to sources, the police has very few leads to go on, mostly because the No Address Hotel, where Kardashian was staying, doesn't have security cameras.
According to sources, the police is relying on security cameras on the street. So far, the police has been able to secure footage of people arriving the hotel and leaving on bicycles but sources declined to comment further, according to a NBC report.
Kardashian was gagged, tied and thrown into a bathtub in the early hours of Monday after five armed men entered her room. The 35-year-old reality TV star's two smart phones and jewellery, including a $4 million diamond ring was stolen.
While giving her statement to the police, Kardashian said she was locked up in the bathroom along with the concierge of the No Address Hotel. The mother of two said she asked if they would be killed and the concierge's response was calm.
Furthermore, a Mirror report claimed that the French police authorities are questioning the concierge again after noticing "inconsistencies" in his theory.
The doorman earlier told the police that he was tricked by the robbers, who arrived at the hotel at 2.30 am and said, "It's urgent, we need to see Ms. Kardashian." The concierge further stated that he was forced to open Kardashian's room with a single key after he was held at gun point.
However, the police has now found out that the night staff at No Address Hotel does not have easy access to VIP luxury apartments.
"There are all kinds of security protocols limiting access to the nine apartments in the building, which all have armoured doors that are locked from the inside," the Mirror report stated.
According to the outlet, the French police authorities are frustrated that Kanye West's wife is no longer in France, since she and the concierge are two key witnesses to the crime that took place.
Kardashian, who is back in the U.S., is believed to be in touch with the French police authorities via telephone.