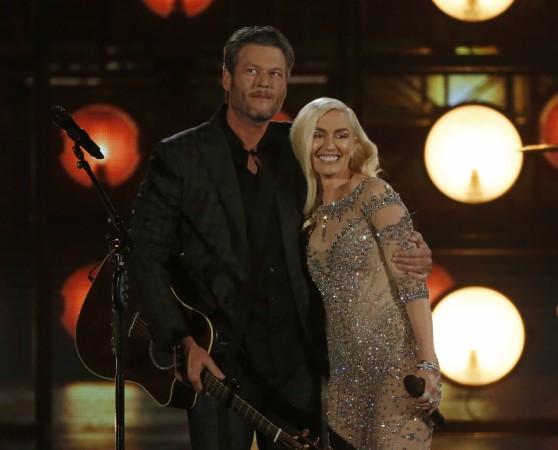 Gwen Stefani and Blake Shelton, who have been planning an epic Christmas wedding, are now reportedly also on the way to becoming parents.
The singers who became friendly and romantically involved while coaching the talented contestants of The Voice, were recently seen celebrating Stefani's 47th birthday with adorable tweets and snapchats. Turns out, there were so many reasons for the couple to celebrate. Monday, October 3, was not only Stefani's birthday, but also the day KuuKuu Harajuku released on Nickelodeon.
What is KuuKuu Harajuku you ask? It is an animated series Stefani created and sang the theme song for. What could be more adorable than celebrating your birthday and that of your cute new series at the same time along with your kids?
Sources close to the couple have revealed that Stefani and Shelton are expecting a new baby, and because the Hollaback singer would prefer to be married before she delivers her baby, the couple might soon tie the knot. The adorably romantic couple have not announced their engagement, nor has a ring been spotted on Stefani's finger.
Although they were expected to get engaged on Stefani's 47th birthday, that clearly did not happen. However, we have our eyes and ears open to see when that joyous day would be.