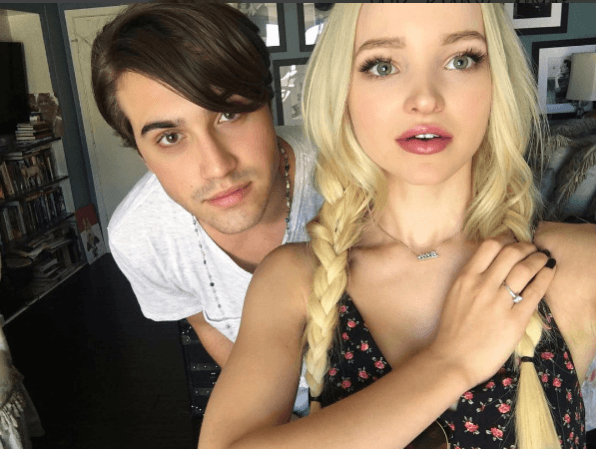 Disney stars Dove Cameron and Ryan McCartan have split-up just six months after they got engaged. McCartan announced the news on social media on Wednesday, saying it was his former fiancée who pulled the plug on their relationship.
"Dove has decided this relationship isn't what she wants. We still love each other very much. Please be sensitive, as this is painful," McCartan tweeted. Since the split-up, he has unfollowed Cameron and her mother on Instagram.
Cameron hasn't revealed why she wanted out of the relationship, but in a tweet on Thursday, she said there was still a lot of love between McCartan and her. "Thank you for your support & full hearts in this very intense & human time. There's a lot love between Ryan & I. Life is beautiful & long," she wrote.
The couple started dating while filming their Disney Channel show Liv & Maddie a few years ago, and McCartan popped the question about six months back and announced the news to his fans though his Instagram page, writing: "Dedicating my 1,000th post to my fiancée. I can't believe I get to call you that. Thanks for saying yes."
But in a recent interview, he revealed that they weren't in a rush to get married. "She's so busy. I'm so busy. The last thing we want to do is turn it into another thing on the to-do list, you know what I mean?" McCartan told E! News while promoting The Rocky Horror Picture Show. "I mean, we're infants—we're children—so we have a lot of time to plan and get it done, and it'll happen when it's supposed to."