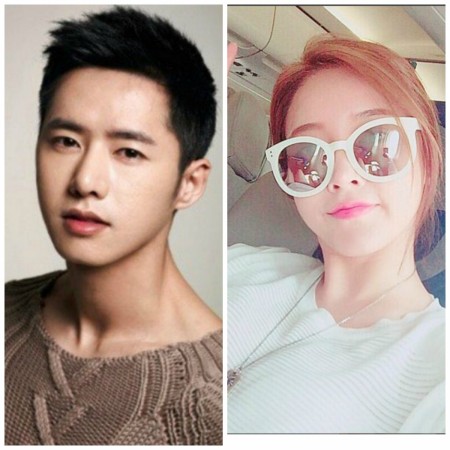 T-ara's Soyeon and Oh Jong Hyuk have parted ways. The celebrity couple who got together in 2010 drifted apart after their busy work schedules came in the way of romance. Their agencies confirmed split rumours on Tuesday, saying there's no bad blood between the two.
Having dated for a long time, they have decided to maintain a good relationship and keep supporting each other's work," Soyeon's agency MBK Entertainment said in a statement cited by Soompi.
"Oh Jong-hyuk recently broke up with Soyeon," an official of DSP Media, Oh's management, said. "The separation is a personal matter that we are not familiar with."
Despite saying their split was cordial, the pair seems to have unfollowed each other on social media platforms.
Fans are upset that the duo has parted ways, and many have taken to social media to express their sorrow. According to many, the split came as a surprise, as they were expecting Soyeon and Oh Jong Hyuk to walk down the aisle sometime in the near future.
However, in an interview in October, the Click-B member had revealed that marriage was not on the cards anytime soon. "We haven't thought about [marriage] yet. We're just dating without any big problems," he said, according to Soompi. The singer also revealed that he was not under pressure to get married as his brother was yet to get hitched.
At the same time, he did praise Soyeon for being a considerate girlfriend who has been a source of support. "When the Click-B members all get together, we get anxious and worry about the public's reaction. When we do that, Soyeon gives us a lot of advice, from the perspective of a fan."