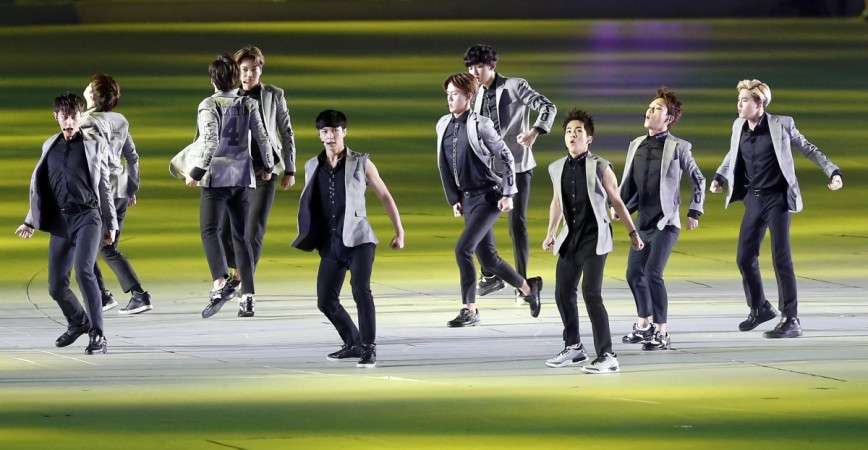 Most fan meets are fun, energetic and a platform for K-pop artists to spill some personal information. And in keeping with the theme, EXO member Kai had a very touching and intimate moment when he held a fan meeting along with his bandmate, D.O.
The two members of the SM Entertainment band held a promotional activity for their latest album, "EX'ACT." Although most of the event was littered with entertaining anecdotes, Krystal Jung's boyfriend broke down when the meeting came to an end.
An emotional Kai aka Kim Jong-in spoke about his inability to express everything during the limited time he spends with his fans. But he promised to hold a lengthy conversation when the time and space arises.
The "Call me Baby" singer was no doubt overwhelmed by the love he's received from his devoted fandom. Earlier, his fans decided to take legal action against those spreading malicious rumours about his relationship with Krystal. They also expressed their fear when the EXO member injured his ankle during rehearsals for a concert.
In response, Kai, 22, finally said, "I'm sorry. I think many of you were worried because I've been injured so often. I won't get hurt [from now on]."
He concluded by promising his fans to do his best in the future. Soompi quoted him as saying, "I will work really hard."
Kai's emotional moment even sobered the prankster of the group, D.O. The singer, who is known for poking fun at Kai almost all the time, stood by him and said, "He doesn't really show or express it, but he really has a pure and sensitive heart."