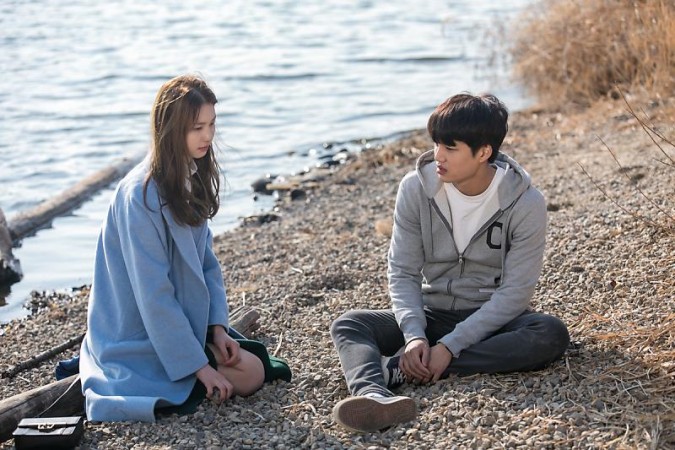 Andante will focus on the blossoming romance between Lee Shi Kyung and Kim Bom when the show returns with episode 6 on KBS this Sunday, October 29, 10.10 AM KST.
Lee Shi Kyung, portrayed by EXO member Kai, could not spend much time with Kim Bom in episode 5 because of the expensive diamond ring he got from a grandmother at the Hospice hospital. He was planning to return it, but then he wanted to try it on her hand before giving it back.
While trying to put the ring on Kim Bom's finger, Lee Shi Kyung lost the ring and he was busy searching for it everywhere. He did not know how to inform the grandmother about it.
Also read EXO member Kai starrer KBS drama Andante opens to rave reviews
The promo for the sixth episode of Andante shows Lee Shi Kyung informing the grandmother about the ring and he gets surprised to hear her reply. The video then shows him finding the ring with the help of his classmate, Eom Yong Gi.
The preview also gives a glimpse of the special dance performance by Lee Shi Kyung and his friends during the talent show at Hospice hospital.
Watch the trailer below:
Meanwhile, new behind-the-scene stills hint at a team up between Lee Shi Young and her grandmother, Kim Duk Boon. The grandmother-granddaughter duo is likely to surprise everybody at the hospice hospital with their special performance.
Latest promotional images also feature a romantic scene between Lee Shi Kyung and Kim Bom. The photos show Lee Shi Kyung putting a ring on Kim Bom's figure. However, it is not clear if it's the same ring he lost in the previous episode.
Click here to watch Andante episode 6 live online on KBS1 at 10.10 AM KST. Korean drama lovers can also watch the mini-series online here.