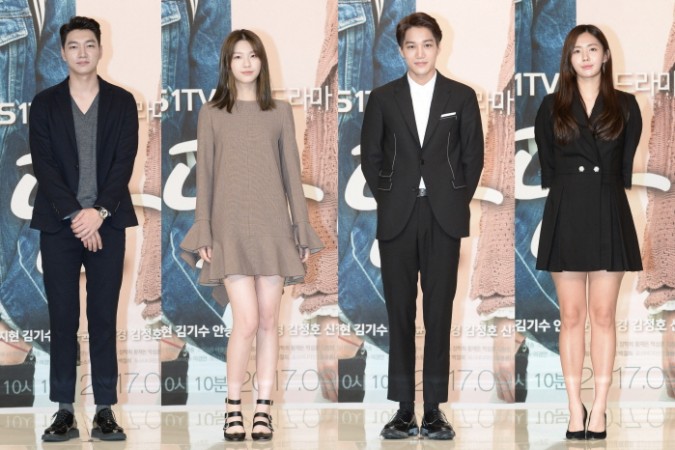 Andante, the KBS coming of the age drama, will be back with episode 6 next Sunday, October 30, at 10.10 AM KST. This chapter will revolve around the relationship between Lee Shi Young and her grandmother, Kim Duk Boon.
It was surprising to see the high school student writing an apology to her grandmother and secretly giving it to her in episode 5. The viewers can expect to see them getting closer to each other in the upcoming episodes.
The promo for next week shows Shi Young trying to defend her grandmother in front of a patient's relative. As the grandmother gets involved in a heated argument with the daughter-in-law of her old friend, the lady furiously steps forward to slap the grandmother and the high school student stops her from doing so.
Also read EXO member Kai starrer KBS drama Andante opens to rave reviews
"You better not get closer to my grandma," Shi Young tells the lady and the lady replies, "The grandma and granddaughter are quite a pair."
The preview for Andante episode 6 also shows Lee Shi Kyung informing Kim Bom that he found the diamond ring. "We couldn't find it when we looked so hard. It was stuck in the dirt, so I had to clean it off," he tells her.
The viewers can also expect to watch the much awaited dance performance of EXO member Kai next week. In the footage, Shi Kyung and his friends entertain the patience of Hospice hospital with a special performance during the talent show.
After watching her grandson setting the stage on fire, grandmother Kim Duk Boon says, "My Shi Yoon always used to do that dance." The promo also hints at some troubled moments for Lee Shi Kyung. His aunt, Oh Jung Soo, will probably confront him for getting her into trouble.
Find out what lies ahead for the students and teachers of high school next Sunday at 10.10 AM KST. Catch up with the first five episodes online here, in case you missed them.