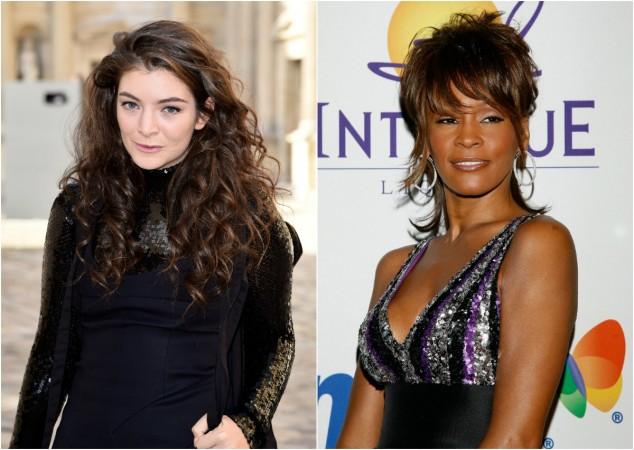 Lorde might have forgotten how Whitney Houston died when she shared a photo of her bathtub on Instagram along with a very iconic lyrics of the late American singer.
Taking to Instagram, April 5, the New Zealand–born pop star shared a photo of a relaxing tub along with the caption, "And iiii will always love you."
Soon after posting the picture, fans did not spare a moment to slam the Royals crooner for posting such an insensitive photo.
But why?
In 2012, 48-year-old Houston was found dead at the Beverly Hilton hotel when she accidentally drowned in a bathtub. And, autopsy report later revealed that heart disease and longtime cocaine abuse led to her death.
Three years later, her daughter Bobbi Kristina Brown also died in a similar manner after she was found unconscious in a bathtub at her Georgia home. She was just 22-year-old.
Given that, Lorde quickly removed the picture after an hour and also issued an apology.
She wrote in her Insta story, "Extremely extremely poorly chosen quote. I'm so sorry for offending anyone — I hadn't even put this together I was just excited to take a bath. I'm an idiot. Love Whitney forever and ever. Sorry again."
Prior to her apology, fans could not stop arguing whether the post was intentional or just simply a mistake. Some fans even took a dig at the Green Light songstress pointing at she took so long to delete the picture because she was busy relaxing in the tub.
One fan wrote on Twitter: "Whitney was a legend. she was amazing. she was a queen. she was a strong black woman. I like lorde but this is truly disgusting."
Another one wrote, "don't think there's anything sadder than lorde being excited to take a bath on her day off, just to have the entire internet come after her for a short period of time because she used the wrong quote for the wrong occasion."
Y'all. Lorde just made a Whitney Houston bathtub joke. I would say cancel her, but canceled folks just end up being more successful in the long run.

— tyrese sanders (@tysandsnyc) April 6, 2018
Lorde had to have known that by drawing a bath full of water, taking a picture it, and then using one of Whitney's songs as a caption that people would get and suspect that she was being shady. It's quite obvious. Maybe she didn't mean it but still.

— ? (@MJFinesseLover) April 6, 2018
don't think there's anything sadder than lorde being excited to take a bath on her day off, just to have the entire internet come after her for a short period of time because she used the wrong quote for the wrong occasion

— Brett Werner (@bluefIickerbeat) April 6, 2018