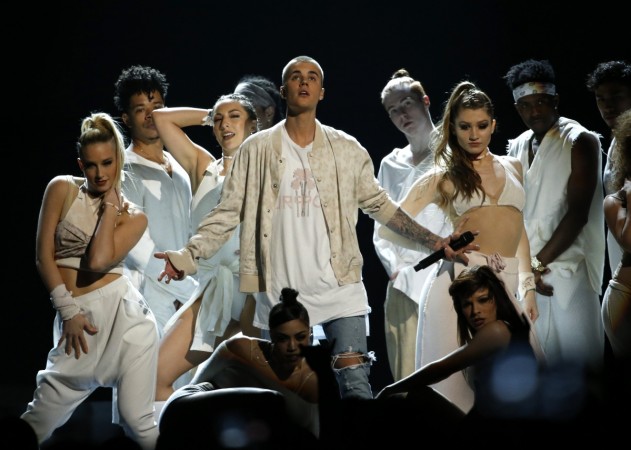 Justin Bieber India trip– as part of his Purpose Tour– had its fair share of good, bad and average moments. He touched several fans' hearts when he played football with underprivileged kids and apologised to fans during the live concert. The Canadian singer's humble side have melted the hearts of Beliebers.
But what made Bieber apologise to fans?
Bieber started his concert at around 8 pm and performed few of his hit songs. He later took out his guitar to play another song, but things did not go as planned. When he tried to play the guitar, the sound that came out was not musical, as his guitar was not in tune. After the glitch, he immediately apologised to his fans and said the guitar is not in tune because of humidity.
Also Read: Starbucks coffee, football with children and other things Justin Bieber did on his first day in Mumbai
Later he told audiences that he is honoured to be in Mumbai and it turned out to be a great event. "What a beautiful night tonight. Honoured to be here. You guys are the coolest. Hope you're ready to have the best night," he said, according to PTI. "Tonight's turning out to be one of the best nights of my life."
"Weather is not too hot, but the sun is kinda different here!" Maybe he was again hinting at the persisting humidity in the city.
Playing with underprivileged kids
Before reaching the DY Patil Stadium in Navi Mumbai, Bieber spent time with underprivileged kids. He visited the slums of Mumbai and played football with a few kids. He also met a few kids in a bus before the show kicked off.
Bieber arrived in India on Wednesday morning at 1.30 am to perform in Mumbai as part of Purpose Tour.