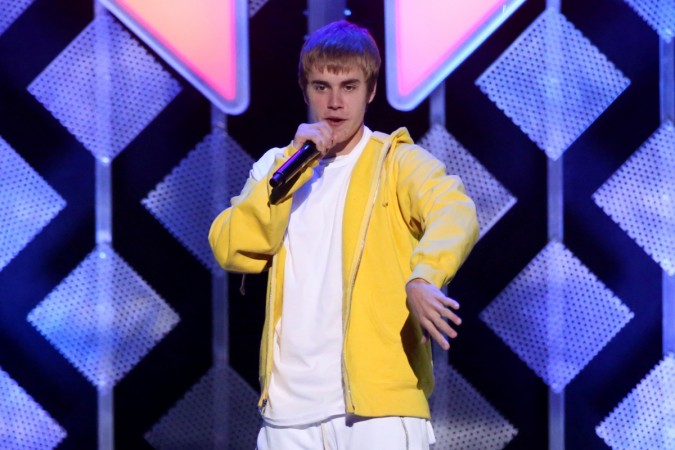 Justin Bieber wound up his first concert in India on Wednesday where he enthralled the audience with some of his hits including Where Are You Now and Get Used To. But what did he do before he hit the stage on Wednesday evening?
Here are some of the highlights of Bieber's first day in India.
Also read: The Big Bang Theory Season 10 finale: It doesn't look good for Amy and Sheldon
Hotel: As soon as Bieber touched down in Mumbai in the early hours of Wednesday morning, eagle-eyed fans and paparazzi found him being escorted by Bollywood actor Salman Khan's trusted aide Shera. The 23-year-old Canadian pop sensation was dressed in a pink hoodie.
Bieber was escorted to St Regis hotel in Lower Parel in a Rolls Royce.
Starbucks: Later that day Bieber was photographed picking a take-out coffee from a Starbucks outlet in Vashi.
(9) Another photo of Justin Bieber spotted out in India today. (May 10) pic.twitter.com/90cbkJm77W

— JustinBieberCrew.com (@JBCrewdotcom) May 10, 2017
Slums of Mumbai: Like most international celebrities who visit Mumbai, Bieber too paid a visit to the slums of Mumbai where he was spotted interacting with underprivileged children. He also took time out to play football with a few of them.
Another video of Justin Bieber playing football with kids in Mumbai, India yesterday. (May 10) pic.twitter.com/GieSxmzepr — JustinBieberCrew.com (@JBCrewdotcom) May 10, 2017
Tour of Mumbai: Bieber was also spotted being driven around Mumbai where he took in the sights of the city.
The Concert: Bieber took to the stage at around 8 pm and the crowds kept cheering him on until he ended the concert with Sorry. There was also a performance of Baby, the song that catapulted him to stardom.
Great photo of Justin Bieber during the last song of the night at the #PurposeTour in the DY Patil Stadium in Mumbai, India tonight. pic.twitter.com/NWwbVcJUrE

— JustinBieberCrew.com (@JBCrewdotcom) May 10, 2017