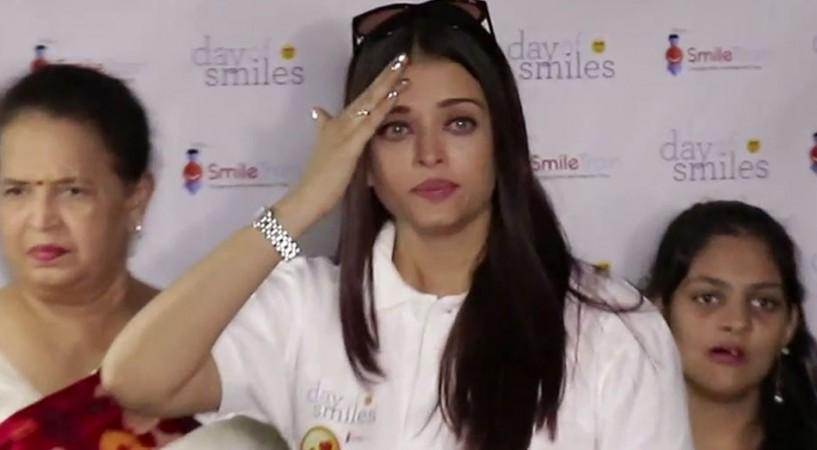 Aishwarya Rai Bachchan made her Instagram debut May 11, a day before making her first appearance at the 71st Cannes Film Festival, but things didn't turn out the way it was expected to be. The former Miss World is apparently miffed with her team over her social media debut.
Unlike Katrina Kaif or Aamir Khan, who joined Instagram recently, Aishwarya's Instagram account met with a lukewarm response with no verified blue tick and only 135k followers, until the time of publishing this article. In fact, fans were confused and were not able to find her account on the image-sharing social media platform.
Her account was confirmed only after Abhishek Bachchan commented on her first post saying, "How about a photo credit Mrs.B?" Also, none of the celebrities welcomed her unlike what happened with Aamir and Katrina.
When Katrina made her debut April 27, 2017, she was welcomed by who's who of Bollywood and her account was immediately verified with a blue tick. Even Aamir received a warm welcome when he made his debut on Instagram this year.
This has not gone down well with the actress, who reportedly blasted her PR team for what can be called as a flop show. She expressed her displeasure to the team for being "ill-prepared".
"Aishwarya is upset with the way her social media debut happened. This is not what she expected. In 6 hours her profile has not even crossed 20,000 followers, which is very unlikely, given her popularity. She is also upset that there is no blue tick on her profile, making people wonder about the authenticity of the profile," a source close to the actress told Pinkvilla.
The actress uploaded her first post almost 10 hours after opening her account and it was dedicated to her daughter Aaradhya. The first post is a throwback photo of her with Aaradhya when she was born and it was taken by Abhishek Bachchan.