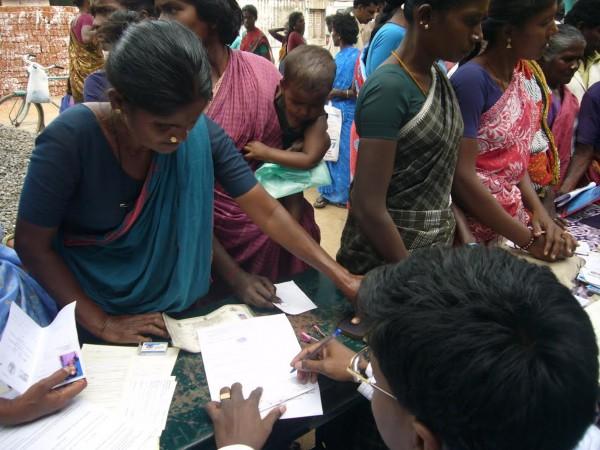 Nearly 19 crore Indian adults do not have bank accounts, making the country the second-largest in terms of unbanked population, according to a PTI report quoting World Bank data.
Besides, almost half of the bank accounts remained inactive in the past year, the multilateral financial institution said in a report.
The problem that India faces most in providing financial services to all is penetration, there are certain areas where banking operations are still low, leaving a large pool of people without accounts.
The World Bank, however, lauded the Indian government's financial inclusion scheme, the Jan Dhan Yojana, for bringing in additional 31 crore Indians into formal banking system by March 2018.
The Pradhan Mantri Jan Dhan Yojana (PMJDY) gave every person in India a bank account, including hundreds of millions of poor, financially excluded individuals.
The data listed in the PMJDY website clearly shows a steady increase in the number of accounts and savings accumulation in PMJDY accounts.
About 31.20 crore Jan Dhan accounts with an aggregate deposit balance of over Rs 75,000 crore were opened till February, out of which 25.18 crore (or 81 percent) were operative. This means that over 6 crore accounts -- or 19.29 percent -- opened under the PMJDY are lying dormant.
According to the latest Global Findex Database released by the World Bank on the sidelines of the annual Spring meeting of the International Monetary Fund and the World Bank, 11 percent of the world's unbanked adults are in India.
Globally, 69 percent of adults - 3.8 billion people - now have an account at a bank or mobile money provider, a crucial step in escaping poverty.
The database report mentioned that the indices are high in case of India and China owing to high population rates. It may be noted that China has an unbanked population of 225 million adults, followed by India which is just 35 million short with 190 million.