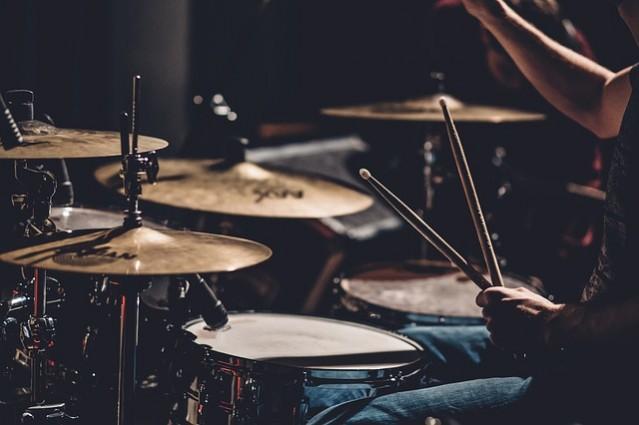 Anand Mahindra, Executive chairman of Mahindra group, has shared a video of a one-man-band on Twitter and asked people for more information on him. In fact, the video was going viral on other social media platforms including WhatsApp and Facebook for over a week.
The video shows a one-man band, who plays a number of instruments simultaneously using his hands, mouth and feet. It made it to headlines when Mahindra group chairman noticed and sought more information on him.
The businessman said that one of his friends posted the video but was not sure where the guy is from. He also said that he wants to give him an award for innovation or musical talent.
In the clip, the guy, who seems to be from northeast India, according to Mahindra and his friend, is seen fixing a drum kit, with cymbal, tom-tom drum, bass drum and hi-hat to his back. He also had a guitar in his hands and a customised stand to hold a mouth organ close to his lips.
He then started playing the instrument in perfect synchronization and singing a song in some local language. The tweet has garnered more than 1,600 retweets and 4,600 likes at the time of writing the article.
One Twitter user also took a dig at Mahindra saying that he forgot to mention the guy who plays like this in his own club Mahindra Goa resort at Emerald Palms. Another person to back him up wrote that: "This is what happens when a firm is forced to blindly follow boss' social media strategy!"
There were other people who called for a national stage and scholarship for this guy.
Check out the tweet here:
#whatsappwonderbox The friend who posted this wasn't sure where this rather resourceful one-man-band was from. He suspects somewhere in the NorthEast. Anyone know him? I'd like to give him an award for innovation or musical talent—haven't quite decided which one yet! pic.twitter.com/MHA3DqXQZf

— anand mahindra (@anandmahindra) June 12, 2018