Trupti Desai is a gender equality activist who rose to fame in 2017 when she and a group of women entered the Shani Shingnapur temple in Maharashtra which is banned for women. They also campaigned to get entry into the Mahalakshmi temple and Trimbakeshwar Shiva Temple in Maharashtra.
She then said that she would visit the Sabarimala Temple along with other women.
On Friday, she welcomed the Supreme Court's order which stated that women can enter the Sabarimala Temple.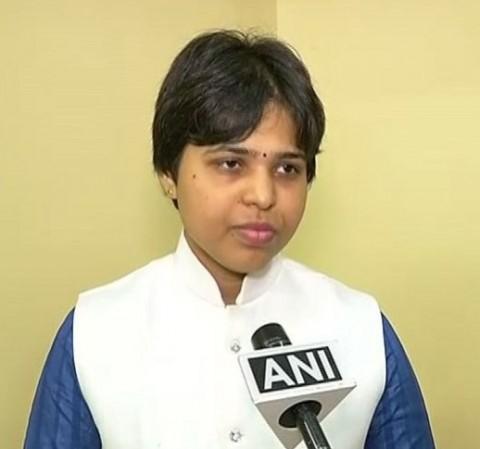 Desai is the founder of Bhumata Brigade, an organisation which fights for women's justice and fights corruption.
In reference to the Sabarimala Temple verdict, Desai said that she planned on visiting the shrine soon, with other women.
"Yes, we will be going to Sabarimala. We'll announce the date soon. Nothing confirmed yet…I welcome the Supreme Court verdict with all my heart. It is a big victory for women and the Constitution. The Supreme Court verdict has effectively ended the discrimination of women," Desai said to The News Minute.
Her rivalry with activist and author Rahul Easwar is well known. Easwar is the son of a priest who told her that if she ever tries to enter the Sabarimala Temple, a human chain of 500 women would be present to stop her.
Desai has accepted the challenge. She told The News Minute, "We'll see…I have received many threats on my Facebook profile but I don't pay heed to such threats. We will go and nobody can stop us. If anything happens to me, then it is on the Kerala government and Maharashtra government."