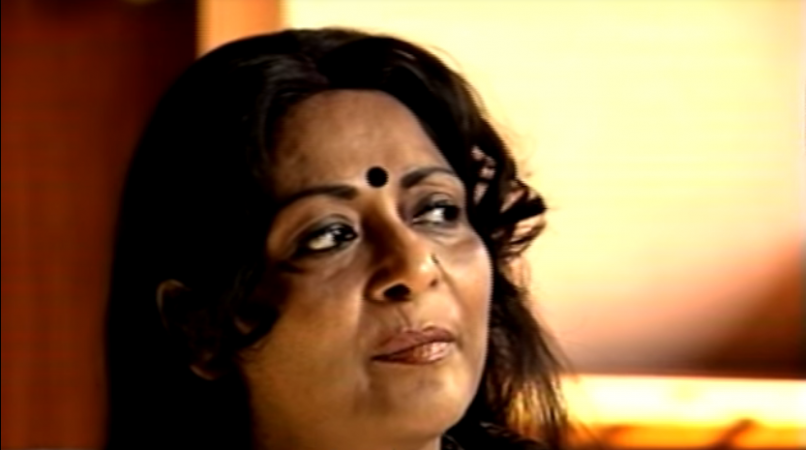 Padma Shree awardee Supriya Devi passed away around 6 am on Friday, January 26, after suffering from prolonged illness.
Her daughter Somaa Chattopadhyay shared that the acclaimed actress and Tollywood icon was at her Ballygunj home in Kolkata when she suffered a cardiac arrest and passed away.
Also read: Celebrity deaths of 2017
The 83-year-old actress had entered the world of acting at the age of seven when she was introduced to theatre by her father Gopal Chandra Banerjee. And now, with her demise, a huge chapter of the Bengali film industry has come to an end.
Supriya Devi ruled the Bengali film industry side-by-side with Mahanayak Uttam Kumar, with iconic movies such as Basu Parivar — her acting debut, which was phenomenal, to say the least. She wowed fans and viewers once again in Ritwik Ghatak's Meghe Dhaka Tara.
Supriya Devi briefly retired from films before marrying Bishwanath Choudhury in 1954, and returning to movies in the late 1950s. She subsequently lived together with Uttam Kumar.
Her contribution to the Indian Film Industry was recognised with the fourth-highest civilian award in India – the Padma Shree. Among other accolades were the BFJA Award, which she received twice, and the Banga-Vibhushan award — the highest civilian honour in West Bengal — which she received in 2011.
She acted in around 45 Bengali movies. Her last film was the internationally acclaimed The Namesake, which was based on the Jhumpa Lahiri novel of the same name, and starred Tabu and Irrfan Khan.