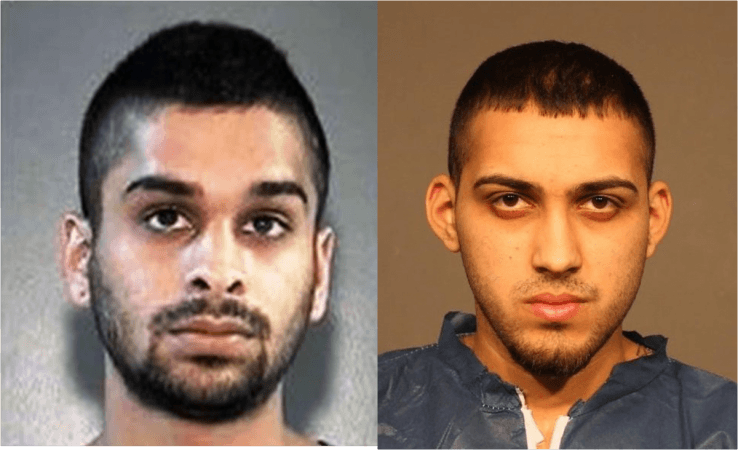 A Canada-wide warrant has been issued against 25-year-old Ronjot Singh Dhami and Parmvir Singh Chahil, 21, in connection with the vicious attack on a man with autism at Mississauga bus terminal in Ontario.
Peel Regional Police Wednesday revealed that Dhami and Chahil are the suspects in the attack reported on March 13.
A video was released by the police that shows a man sitting on the stairs of the Square One bus terminal when three men started kicking him at around 10.45 pm local time. The suspects then look around to see if anyone was looking before running away from the scene.
Police have identified Dhami and Chahil as the two suspects, while the third one has been identified. Both Dhami and Chahil have criminal past. Police say Dhami's has no fixed address and his last known address was in Surrey, B.C.
Dhami's criminal defense lawyer Jag Virk said it's a case of mistaken identity and his client is innocent. The lawyer also said that his client will turn himself into police.
"He was surprised to see his picture on the TV that he is wanted for this assault so he retained me," Virk told CP24. "He fully maintains his innocence and hopefully everyone can wait until all the facts and information comes out before rushing to judgment."
Dhami and Chahil's criminal records
Dhami has a criminal past that includes assault with a weapon, possessing fentanyl, heroin and cocaine for the purposes of trafficking and traffic violation. CTV News citing court documents reported that he had tried to cover-up bags of heroin and cocaine.
"He removed drugs from his rectum, held the drugs hidden in his hand while he sat on the toilet, and had re-inserted the drugs in his rectum," the documents said.
Chahil, on the other hand, has a record of weapons charges.