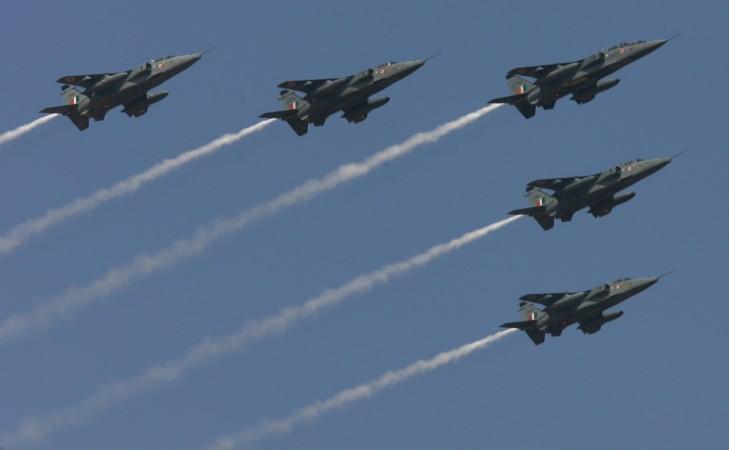 Meghana Shanbhag from Karnataka's Chikkamagaluru became the first woman fighter pilot from South India after she graduated as Flying Officer from the Indian Air Force Academy at Dundigal in Hyderabad last week.
The pilot, who is in her early twenties, cracked the IAF test in her first attempt. All the women who were previously inducted into the Indian Air Force as fighter pilots hail from north Indian states like Madhya Pradesh, Rajasthan, Bihar and Uttar Pradesh.
Who is Meghana Shanbhag?
Born to lawyer parents MK Ramesh and Shobha, Meghana, who is the sixth woman fighter pilot of India, belongs to Marle village in Chikkamagaluru district.
The 23-year-old woman completed her schooling from Little Rock Indian School in Udupi, where she used to live in a hostel.
"I told my dad that I wanted to study in a boarding school. My mother was initially hesitant, but my dad did not chip away my wings and was very supportive," The News Minute quoted Meghana, who is also a trained singer in Carnatic music, as saying.
In 2011, Meghana started to pursue engineering at Sri Jayachamarajendra College of Engineering (SJCE) in Mysuru, but what interested her the most was adventures
Flying Officer Meghana Shanbough joins as the fighter pilot in Indian Airforce Y'day.
Flying officer Meghana Shanbhag, who got her wings on Saturday was born in Chikkamagaluru in a family of lawyers.Father M K Ramesh is a practising lawyer & Mother serves as a judge#FathersDay pic.twitter.com/dTTTLAMhoa

— ☬ SINGH ਸਿੰਘ ☬ ?? (@HatindersinghR) June 17, 2018
She formed the Sahas-SJCE Adventure Club and would organise trekking, rafting, mountaineering and other such expeditions during semester breaks.
Since her college days, Meghana was in awe of the Indian Air Force.
"I also got training in paragliding. This gave me a glimpse into life in IAF, as our trainers were retired officers. Their discipline and way of life was very awe-inspiring to me. And, I knew I was at a striking distance from my dream destination," the 23-year-old said.
At a tender age of 20, she participated in solo paragliding held at Quarry Beach, Goa, and made a successful jump.
She completed her BE in 2015 and decided to "pursue something out of the ordinary". As the 23-year-old was inspired by the success stories of other women fighter pilots like Mohana Singh, Bhavan Kanth and Avani Chaturvedi, she turned her focus towards IAF.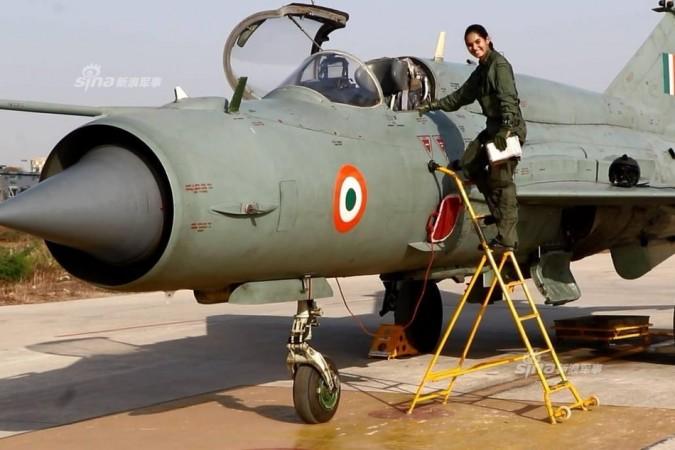 She answered her Air Force Common Admission Test (AFCAT) and the subsequent SSB (Services Selection Board) and cracked both the exams in her first attempt.
When she joined the AFA in Dundigul, Hyderabad, she participated in 50 sorties on Pilatus (Stage-I) and over 90 sorties on Kiran (Stage-II), reported the English daily.
Her best memories from her days in the AFA are when she first flew solo in August 2017.
"It was a big day for me — being inside the cockpit, ready for a solo for the first time. To use you own call sign, having your own identity and being in control of your aircraft was really a great moment. I cannot forget those 20 minutes of being airborne," Meghana explained.
The 23-year-old, who will soon acquire training along with newly recruited men and women pilots on the British Hawk aircraft, has made her parents extremely proud.
Here her message for every aspiring fighter pilot:
"I would want every young boy and girl wanting to become a fighter pilot to have really big dreams. Your dreams should be out of your league. Your dreams may be unconquerable at the moment. But you must chase them so hard that they are left with no option but to be yours forever in reality," conveyed the sixth woman fighter pilot of India.