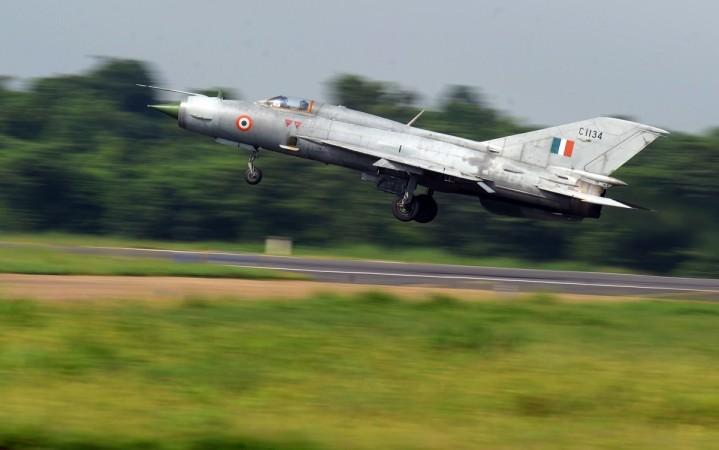 Flying officer Avani Chaturvedi created history on Monday, February 19, when she flew a solo sortie in a MiG-21. She flew in the Russian-origin jet over the Jamnagar airbase in Gujarat and completed the sortie in 30 minutes.
With this, the flying officer has broken the tradition where only male pilots took part in solo sorties.
Lauding Chaturvedi, Air Chief Marshal B S Dhanoa told the Times of India that he was very pleased with the flying officer's feat. "My heartiest congratulations to Flying Officer Avani Chaturvedi for successfully clearing her first solo sortie on a MiG-21 'Bison' fighter. The IAF has always taken a lead in providing an equal platform to women officers. It's a red letter day for the country."
"Flying Officer Chaturvedi has done well in flying. You will not send someone who is not good to fly a MiG-21," one of her flying instructors told The Indian Express.
Who is Avani Chaturvedi?
The flying officer grew up in the small town of Deoland near Rewa in Madhya Pradesh.
She plays the violin and likes to paint.
Chaturvedi is one of the three women fighter pilots trained by the IAF. The other two women pilots are still in training.
Chaturvedi is posted to No. 23 Squadron (Panthers), reported the Indian Express.
She had been flying in twin-seater training jets until now and was accompanied by instructors.
Her father is an executive engineer in the Madhya Pradesh government.
Chaturvedi was commissioned into the fighter stream after a basic training.
She will now learn tactical flying and manoeuvres that the IAF is known for.
She will then be trained in air-to-air and air-to-ground combat.
The training will be completed in about a year, after which she will be deployed for combat missions.
Several people took to Twitter to congratulate the flying officer.
My kind of feminist:

Flying officer, Avani Chaturvedi becomes the first Indian solo fighter aircraft flyer. Sky really is the limit for our girl ? pic.twitter.com/DYS3ZcSTn2

— Sonam Mahajan (@AsYouNotWish) February 22, 2018