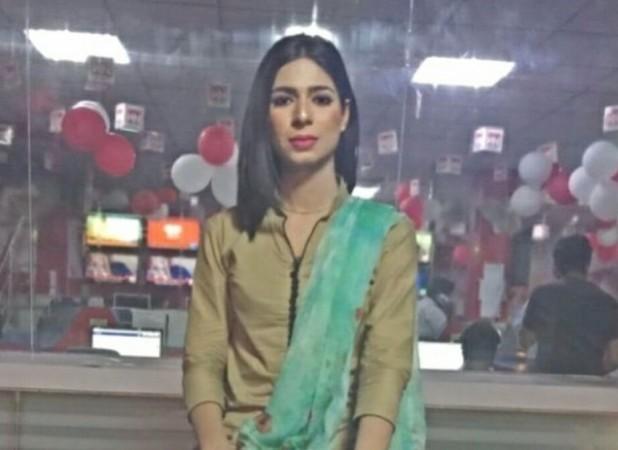 Marvia Malik, the first transgender TV news anchor in Pakistan, has become an internet sensation overnight.
Malik joined as a newscaster on Kohenoor TV three months ago and her first appearance on the local news channel was Friday, March 23, which went viral on various social media platforms.
Speaking of Malik, Kohenoor TV's owner Junaid Ansari said she was chosen completely based on merit.
He told VOA News, "I purely made the decision on the basis of treating all humans equally. The thought of challenging the social norms or breaking taboos did not even come to my mind."
Who is Marvia Malik?
Pakistan's first transgender TV news anchor is a journalism graduate and a former model. Ever since she went live on Kohenoor TV, she has been flooded with a lot of good wishes.
"I got a lot of appreciation from those associated with the fashion industry when I did catwalk modeling two weeks back, and now this ... it's quite overwhelming," she told Reuters.
Things to know about Marvia Malik:
Lahore-based Marvia Malik has now applied for admission to a masters of arts programme, according to DAWN.COM.
She is the first transgender model to walk at the annual Pakistan Fashion Design Council fashion show.
Despite her success, her family still disowns her. Malik told BBC, "My family knows I have modeled and they know that I work as a newscaster. It's the age of social media and there's nothing that my family doesn't know. But they have still disowned me."
Malik was very determined since childhood that she would never dance on the streets or beg or sell her body. She always aspired to become a journalist or a lawyer.
"I have several modeling offers that I'm considering, but I want to do something for my community that I feel is way behind. So I want to strengthen my people. Everywhere we go, a transgender person is looked down upon," she told DAWN.
"But there's nothing we can't do; we're educated, have degrees, but no opportunities, no encouragement. This is what I want to change. Just as I created history in the fashion industry, I want to do the same in the media industry," she added.