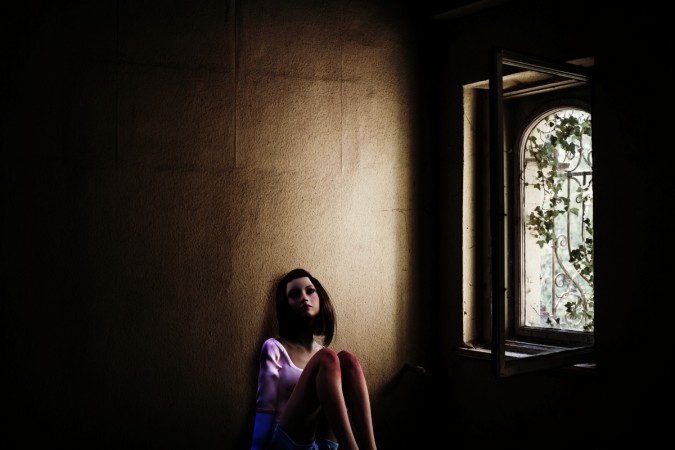 The death of an 18-year-old engineering student in the UK's Nottingham city has sparked outrage in Egypt, with celebrities demanding justice. Mariam Moustafa, who was assaulted February 20, died three weeks later March 14.
In February, a group of women was accused of punching the Egyptian student several times outside a shopping mall in Nottingham. She fell into a coma after the assault and died of the injuries March 14.
Her death sparked outrage in her country and her father, celebrities and the embassy are calling for justice. After her death, the hashtag "Mariam's rights will not be lost" started trending on social media in Egypt.
Egypt's foreign ministry said it was following the case and working with the family and their lawyer to make sure Mariam gets justice and the attackers are arrested.
"We are in contact with the Egyptian foreign ministry... to help this delegation to [reach] England as soon as possible," state news agency Ahram Online quoted Alaa Abed, the head of the Egyptian parliament's human rights committee, as saying.
The Nottinghamshire Police in a statement said there was no evidence that showed the attack was motivated by racial hate.
"At this time, from our investigation, there is no information to suggest that the assault was motivated by hate but we continue to keep an open mind," the statement reads.
My prayers are with the family of Mariam Moustafa, 18, an Egyptian student who passed away after being beaten up into a coma by 10 British 'women'. None have been arrested after THREE weeks. I guarantee if she was British and not Muslim there would be much more media coverage. pic.twitter.com/UWQUalmUPw

— imran ?? (@imrvnk) March 16, 2018
Mohamed Moustafa, the father of the 18-year-old, said she was attacked earlier as well and now he wants justice for her daughter and others who had been subjected to such attacks.
"I want justice for my daughter, not just my daughter but also so this doesn't happen to another girl or another boy. My daughter was like an angel. She would do anything for anyone – a very kind girl," Mohamed said, according to Press Association.
"She meant the world to me. She tried to help anyone — if they needed money or anything — she would always help. All of my family — my son, my daughter — they have all been crying after what happened. It's not fair. I needed some help and it came after when she died," he added.
What happened on the night of February 20?
Mariam was reportedly attacked and punched several times outside a shopping mall the night of February 20.
She got on a bus near the Victoria Centre shopping area, but the group of women that had abused and attacked her apparently followed her.
An injured Mariam was taken to the Queen's Medical Centre but was discharged from the hospital. She was then transferred to Nottingham City Hospital, where she fell into a coma and breathed her last March 14.