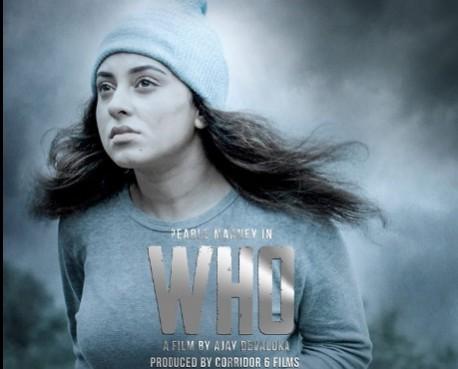 A nerve-wracking story set in the backdrop of Merceda valley narrated with perfection on screen by Ajay Devaloka; and this how we can describe the latest Malayalam movie 'Who' in a single sentence. Touted to be a multi-genre flick, the movie stands high in all areas of filmmaking, and without any doubts, we can call 'Who' as the giant leap by Mollywood to compete with International movies that handle complex subjects.
'Who' stars Shine Tom Chacko in the lead role, while Pearle Maaney, Rajeev Pillai, and Prasanth Nair enact other prominent characters.
A psychological thriller and much more
Even though 'Who' is basically a psychological thriller, the subject it handles makes it a science fiction film. The movie is primarily set in the backdrop of a mysterious valley named Merceda that is home to unexplainable incidents.
'Who' open with John Luka (Shine Tom Chacko) experiencing strange events in his life. John Luka experiences a similar dream over a period of time, where his bike breaks down, and he reaches the doorstep of an isolated home. As soon as he reaches the doorstep of the isolated home, he wakes up. One day, things take an unexpected turn when somebody opens the door and shouts at him stating that why he is going back every day after reaching the doorsteps.
At this juncture, the narrow line between reality and dream starts unveiling, and John Luka along with the audiences start asking the question whether the events they witnessed were actually a dream or not.
Apart from John Luka, we can also see the characters of Dolores (Pearle Maaney) and Vinod Bharve (Rajeev Pillai) who also reach the mysterious world where reality and dreams are hard to interpret. They consult a doctor played by Prasanth Nair. However, he too fails to address their issues.
The director also showcases a stylish murder investigation proceeding carried out by Shahul Hameed and his subordinate. At one point in time, Dolores realizes that the kidnapped girl she saw in the dream is actually murdered, and to unravel the mystery she consults a dream interpreter.
Power packed performance from the lead stars
Pearle Maaney and Shine Tom Chacko have done an impeccable job in this movie, and both of them deserve a round of applause for this effort. Rajeev Pillai who is known for his limited portrayal of emotions, however, did a neat job in this movie.
The surprise package of this movie is undoubtedly Shruthy Menon. She portrayed the character of the dream interpreter with finesse, and her screen presence was something unmatchable.
However, some of the newcomers in the film disappointed, especially when it came to their dialogue delivery.
Final Verdict
'Who' is not everyone's cup of tea. But if you are the one who likes to enjoy films like 'Triangle' and 'Inception', book the tickets for this Ajay Devaloka directorial without any second thoughts.