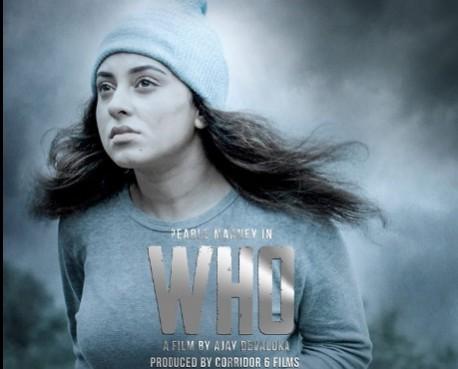 After her most happening days in Bigg Boss Malayalam, the show's runner-up Pearle Maaney is now awaiting the release of her new movie 'Who' directed by Ajay Devaloka. Belonging to the sci-fi noir genre, the makers have revealed that this project will be a tailor-made flick made for audiences who love movies like 'Inception', 'Triangle', 'The Exam' and 'Orphan'.
In a recent Facebook post, director Ajay Devaloka has admitted that his movie is not meant for audiences who love in and out masala entertainers. Instead, he revealed that the film will cater to the needs of the audiences who love that immersive and uncompromising cinematic language.
"Though WHO is a Malayalam film, English is extensively used. This is not your regular popcorn thriller. The first 10-15 minutes might test your patience — the subject demands that kind of pace. Do not expect any comedy or songs and dances," said Ajay, Indian Express reports.
As per close sources to the movie, 'Who' is set in a mysterious valley named 'Merceda' where there is only a thin line between dreams and reality. The trailer of the film was released recently, and it received rave reviews from critics and audiences alike. In its final moments of the trailer, a UFO was seen hovering across the skies, and it compelled many people to speculate that the film is either handling an alien or time travel subject.
It should be also noted that 'Who' is actually the second edition of a planned trilogy. The first edition Isabella and the third part Galileo are expected to hit the screens next year.
Apart from Pearle Maaney, 'Who' also stars Shine Tom Chacko, Rajeev Pillai, Sruthy Menon and Prasanth Nair IAS in other prominent roles. The music of this film is composed by Catharsis and Manikandan Ayyappa.
'Who' will hit the screens on selected Dolby Atmos theatres in Kerala on October 26. The entire crew along with Pearle Maaney are now busy with the pre-release marketing of the flick, and recently, she along with director Ajay Devaloka attended many events to promote the flick.