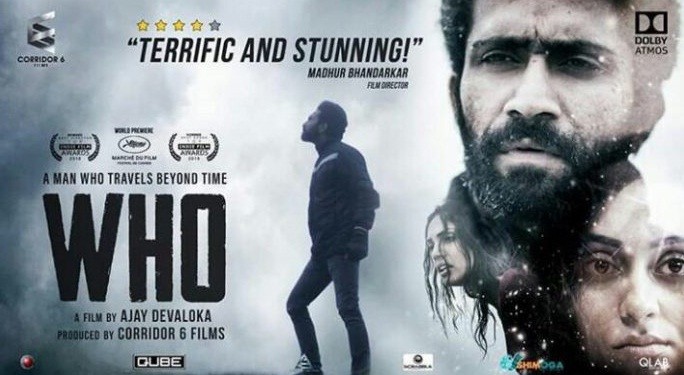 Pearle Maaney, the runner-up of Bigg Boss Malayalam, is now awaiting the release of her new movie 'Who' directed by Ajay Devaloka which will hit the screens on October 26. Touted to be a sci-fi thriller, this movie also stars Shine Tom Chacko, Rajeev Pillai, Sruthy Menon and Prasanth Nair IAS in other prominent roles.
It should be noted that 'Who' is the second edition of a planned trilogy crafted by Ajay. The first instalment 'Isabella' and the third edition 'Galileo' are expected to hit the theatres next year.
International Business Times, India presents you five reasons to watch 'Who' in theatres.
Ajay Devaloka's uncompromising cinematic language
Ajay Devaloka, the director of Who, has revealed that this film is not meant for audiences who love in and out masala entertainers. In some of his recent Facebook posts, the director claimed that Who will be a tailor-made flick for viewers who loved movies like 'Inception' and 'Triangle'.
The initial song and the recently released trailer of the movie also indicate that 'Who' will be a special outing for audiences with an immersive cinematic language. The frames showcased in the trailer seem top-notch, and it can be compared with any other Hollywood thrillers set in the backdrop of mysterious valleys.
'Who' is a multi-genre flick
Multi-genre films are very rare in Malayalam, and to fill this void comes 'Who'. The film handles different genres including time travel, mystery, science fiction, and magical realism.
In the final portions of the recently released trailer, an unidentified flying object (UFO) was seen hovering across the skies, and thus, 'Who' is emerging as the first ever Malayalam movie to feature an alien UFO.
In the meantime, a section of social media users have started speculating that the flying object spotted in the trailer is not a UFO, but a time machine. To unravel all these mysteries, we should wait until October 26 to watch the movie on the screen.
Rave reviews from all corners
A special Kerala screening of 'Who' for selected personalities was conducted a day back. After watching the movie, most of the critics and media personalities lauded Ajay Devaloka and team for crafting such a brilliant flick.
After watching the movie, acclaimed filmmaker Madhur Bhandarkar gave the movie a four-star rating out of five. The New Indian Express and Times of India gave 3.5 and 3 stars rating for 'Who' respectively.
Pearle Maaney's spectacular performance
After her days in Bigg Boss Malayalam, Pearle Maaney is now one of the most lovable celebrities among Mollywood audiences. Even though she has acted in movies like 'Pretham' and 'The Last Supper' in the past, 'Who' is expected to unveil the real actress in her.
"Pearle Maaney looks more beautiful than ever before. As an actress too, she shocked the audiences, especially in a scene where she grabs the hands of her friend and says 'Can you help me'," wrote Akhilesh Suresh, a critic who used to write film reviews in a Facebook page named 'Movie Street'.
A giant leap for Malayalam cinemas
Even though Mollywood is known for making realistic films, the industry has often failed to make movies that can be shown to international audiences. Industry experts believe that 'Who' will end this drought, as Ajay Devaloka has made this movie in such a way that it will appeal to the global audiences with ease.