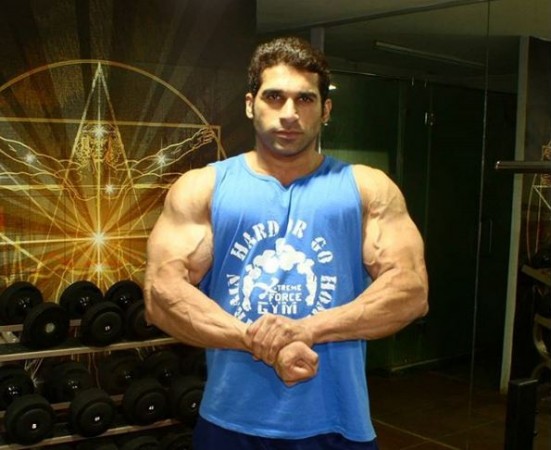 Former Mr India and fitness trainer Jivesh Shetty has been accused of domestic violence by his wife Avanti. She also accused him of assaulting her, spending money on banned steroids and body supplements, and avoiding 5-year-old daughter's responsibility.
Avanti has filed a case before a metropolitan magistrate in Girgaum, Mumbai, and accused Jivesh of assaulting and intimidating her. According to her, their daughter might lose a year in school because Jivesh has refused to pay the fee.
Avanti is now seeking Rs 1 crore in damages and Rs 45,000 and Rs 40,000 as maintenance for daughter and her, Mumbai Mirror reported. In the case filed before the magistrate, she has named her mother-in-law for verbally abusing and taunting her.
However, Jivesh's lawyer Prashant Aher told the tabloid that all the allegations against him and his mother were false and the case was filed only because she did not get along with the mother-in-law. Aher also spoke about Jivesh using banned steroids and said he uses legitimate food supplements.
"According to my client's financial capacity, we cannot afford the fee of expensive schools and therefore have suggested enrolling the child in another school. The child's interest is paramount for us as well," Aher told the tabloid.
Avanti, in her complaint, alleged that Jivesh would inject himself with steroids that made him aggressive. She also blamed him for selling banned steroids. The complaint filed by her lawyer Wesley Menezes claims that Jivesh used to "hoard and consume banned steroids in order to maintain his physique. When she took this up with Shetty, she was met with a violent and aggressive response. When confronted on hoarding and consuming banned steroids, he has on numerous occasions tried to assault her and has on numerous occasions threatened her with dire consequences."
Jivesh, who became Mr India in 2010, appeared before the court on June 7 and the next hearing is set for July 4.