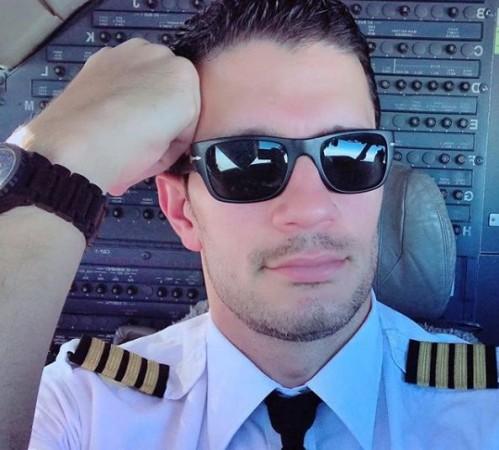 A pilot has become an Internet sensation, thanks to his sexy selfies and shirtless photos flaunting his six-pack abs. The new Internet star Isai Ortiz is from Puerto Rico and is said to be working for Delta Airlines.
Ortiz, who has more than 170,000 Instagram followers, is said to be based in the US. He regularly shares shirtless photos, poses in uniform or is seen flaunting his six-pack abs. Other photos show him relaxing by the pool, or enjoying time with friends.
The handsome hunk is popular among celebrities as well. There are photos of him posing with celebrities like Kendall Jenner, Paris Hilton, Irina Shayk and Rita Ora.
"Very few people of her status, whom I met, are so incredibly modest, warm and happy, not to forget the beautiful ones, that they are at least like her," he wrote alongside pictures with Russian beauty Irina Shayk.
His photos on Instagram attracts more than thousands of likes and hundreds of comments from his followers. "How sexy", "handsome", "chocolate" and adorable are some of the comments on his photos.
On March 30, he shared a shirtless photos asking if he should grow his hair a bit.
"#tbt to when I grew my hair a bit... thinking about doing it again, what you think," he captioned the image.
Several followers commented suggesting a hairstyle, while a few others said he looks good regardless.
"You look good regardless," one user commented. "You always look hot, no matter what!" another said. "You have pretty hair let it grow some," a third user said. "You should let it grow. Suits you better," another commented.