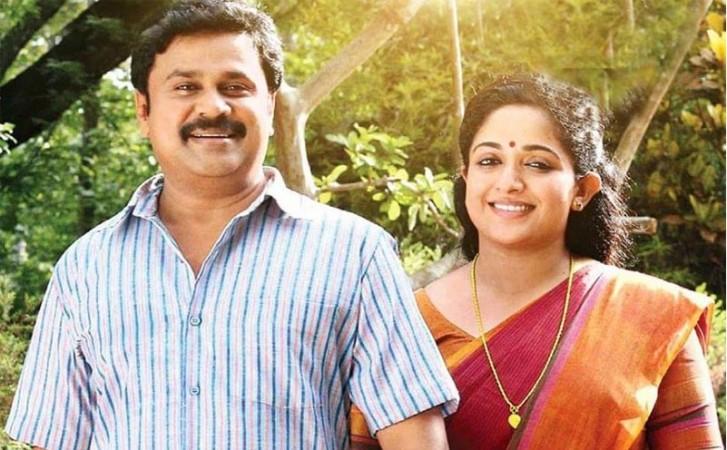 Malayalam Superstar Dileep and Kavya Madhavan welcomed their first child, a baby girl on October 19, 2018.
As per latest reports, the star couple has apparently named their daughter Mahalakshmi. Interestingly, close sources to Dileep's family revealed that the name of the baby girl was finalised by Meenakshi, Dileep's daughter with his ex-wife Manju Warrier.
Even though fans of Dileep are eagerly waiting to see the first glimpse of their star's daughter, the family is very particular about not releasing the pictures of the newborn to the public.
Dileep and Kavya Madhavan got married on November 25, 2016, after he divorced Manju Warrier, ending a marital relationship which lasted for seventeen years. Their daughter Meenakshi is now pursuing her college education at a college in Chennai.
A year back, Dileep was accused in an actress assault case, and he spent 87 days in jail under remand. Due to his alleged involvement in the actress assault case, he was ousted from the Association of Malayalam Movie Artists. Dileep later clarified that he will prove his innocence in the court.
Dileep is now busy with the shooting of his new movie 'Kodathi Samaksham Balan Vakeel' which is being directed by B Unnikrishnan who made superhit movies like Madambi, IG and Grandmaster in the past. The film will feature the actor playing the character of a criminal lawyer, and his fans believe that Dileep will make a strong comeback through this flick.
Another movie of Dileep which is currently in the production stage is 'Professor Dinkan' directed by Ramachandra Babu. Penned by Rafi, 'Professor Dinkan' is expected to be a fantasy comedy that will have all the necessary ingredients needed to satisfy the young audiences, especially the kids in the state.
It has been also learned that Dileep will soon join hands with Shafi for the sequel of 'Two Countries' titled 'Two Countries 2'. If the project gets materialized, Dileep will once again portray the role of Ullas Kumar, a young man who faces many problematic situations in life due to his wife's alcoholism.