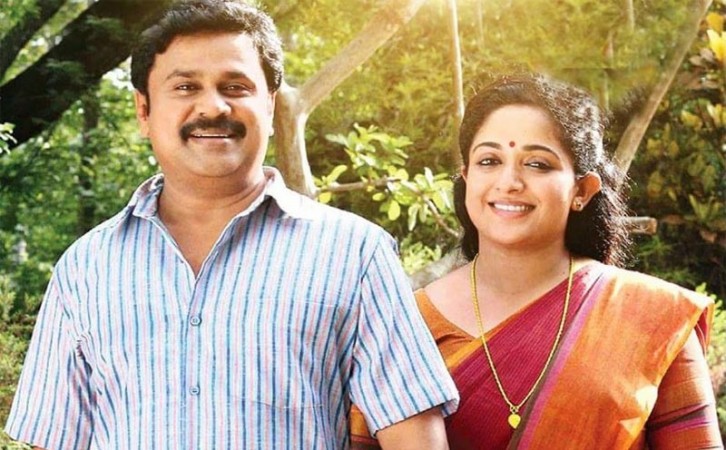 Malayalam actor Dileep and his actor wife Kavya Madhavan have been blessed with a baby girl on Dussehra, October 19. This the couple's first child, while Dileep has a daughter with his first wife, actress Manju Warrier. Kavya Madhavan gave birth to a baby girl at 4:45 am IST in a hospital in Kochi.
Dileep announced the birth of his second daughter on Facebook. Dileep and Kavya were rumoured to be dating each other for at least 10 years before they got married. Dileep was then married to Manju Warrior and has a daughter, Meenakshi, with him who stays with her father.
Dileep has been in the news for all the wrong reasons for the past year, after being a co-accused in the kidnapping case of an actress who had been raped in a car.
The Malayalam film industry's misogyny came to light when Dileep was accepted back into the fold at the Association of Malayalam Movie Artists (AMMA). Four actresses, including the survivor, had resigned from AMMA after Dileep came back. Dileep has now resigned from AMMA, following a call from actor Mohanlal who is AMMA President. "He readily gave it and his resignation was accepted," Mohanlal said at a press conference.
Mohanlal said about Dileep and his resignation, "The big problem when I took charge was revolving around Dileep. WCC told us that we should have a clear stand with this. When WCC (Women in Cinema Collective) came to talk to us, we asked them for some time. We wanted time to call the General Body, but then the situation in Kerala changed. They had also spoken to us about taking back the members who resigned, we did not know how to deal with it."
"Many media houses, not in Malayalam, but in English, Tamil, etc. made me the face of this. It hurt me," he added.
Dileep has also signed movies after coming out of jail, where he spent time in connection with the assault case. This has not gone down well with several actors in the Malayalam film industry.